Buying a mobile home is a dream come true. A mobile home is about enjoying a fully equipped holiday home all year round as well as a whole host of entertainment options and services. You can enjoy the perks of camping life but with the added comfort and advantages of owning your own leisure home.
A home with all the mod cons!
Mobile homes are homely, fully equipped and ready to use. You can enjoy all the modern conveniences of a second home.
Room layout optimises the use of space to ensure that everyone has their own privacy for an enjoyable holiday, whether alone or in a group! When bought new rather than second hand, your mobile home will have all the latest features and be covered by the Résidences Trigano warranty. Our follow-up and maintenance will give you complete peace of mind!
Discover the Residential range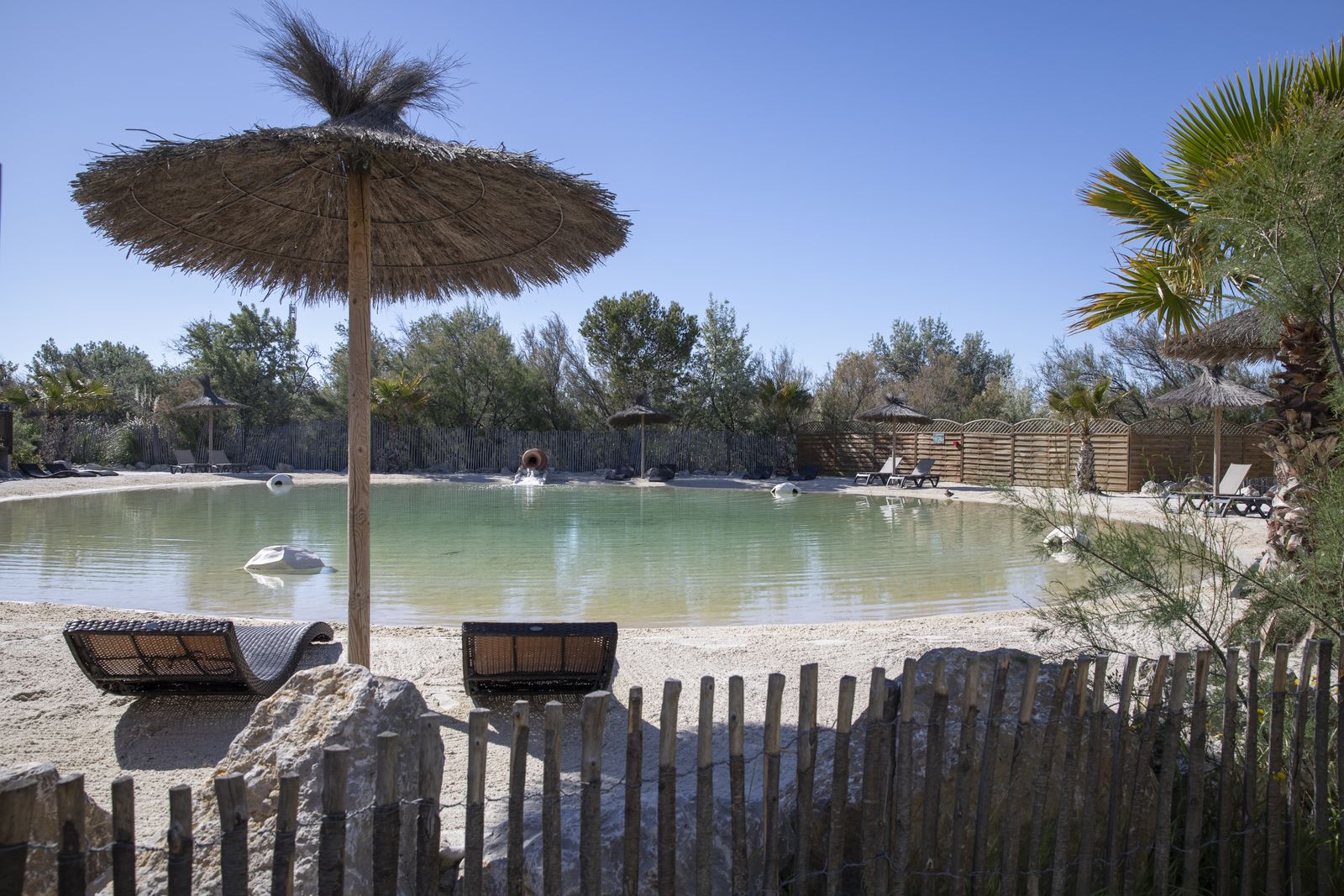 Outstanding surroundings
Buying a mobile home and installing it on a campsite or residential home park in the region of your choice is a solution that is popular among many.
Whether you want to be surrounded by nature or next to the sea, you can choose where makes you feel good. You'll experience amazing moments in a beautiful setting with great memories in store!
Enjoy the amenities and entertainment
Mobile home owners can enjoy all the leisure amenities offered by the campsite where they're sited.
Many boast swimming pools, sports pitches, children's playgrounds and restaurants, as well as a calendar of activities and shows.
Unforgettable holidays for the whole family are guaranteed!
Find a site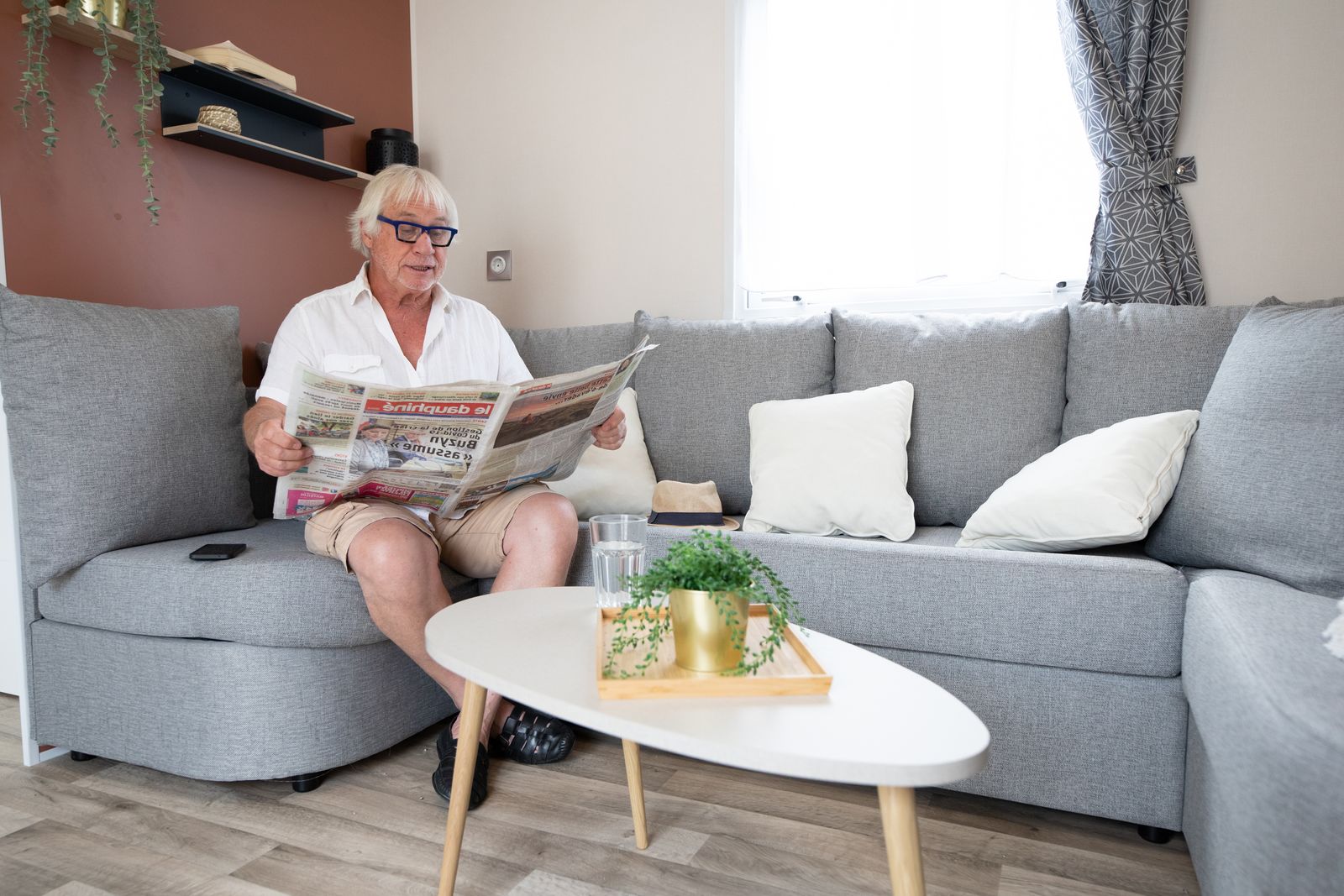 Carefree holidays
Buying a mobile home is buying peace of mind. Your campsite takes care of the security and maintaining the communal areas.
You can really make the most of your free time and enjoy the peace and quiet.
It's time to sit back and relax!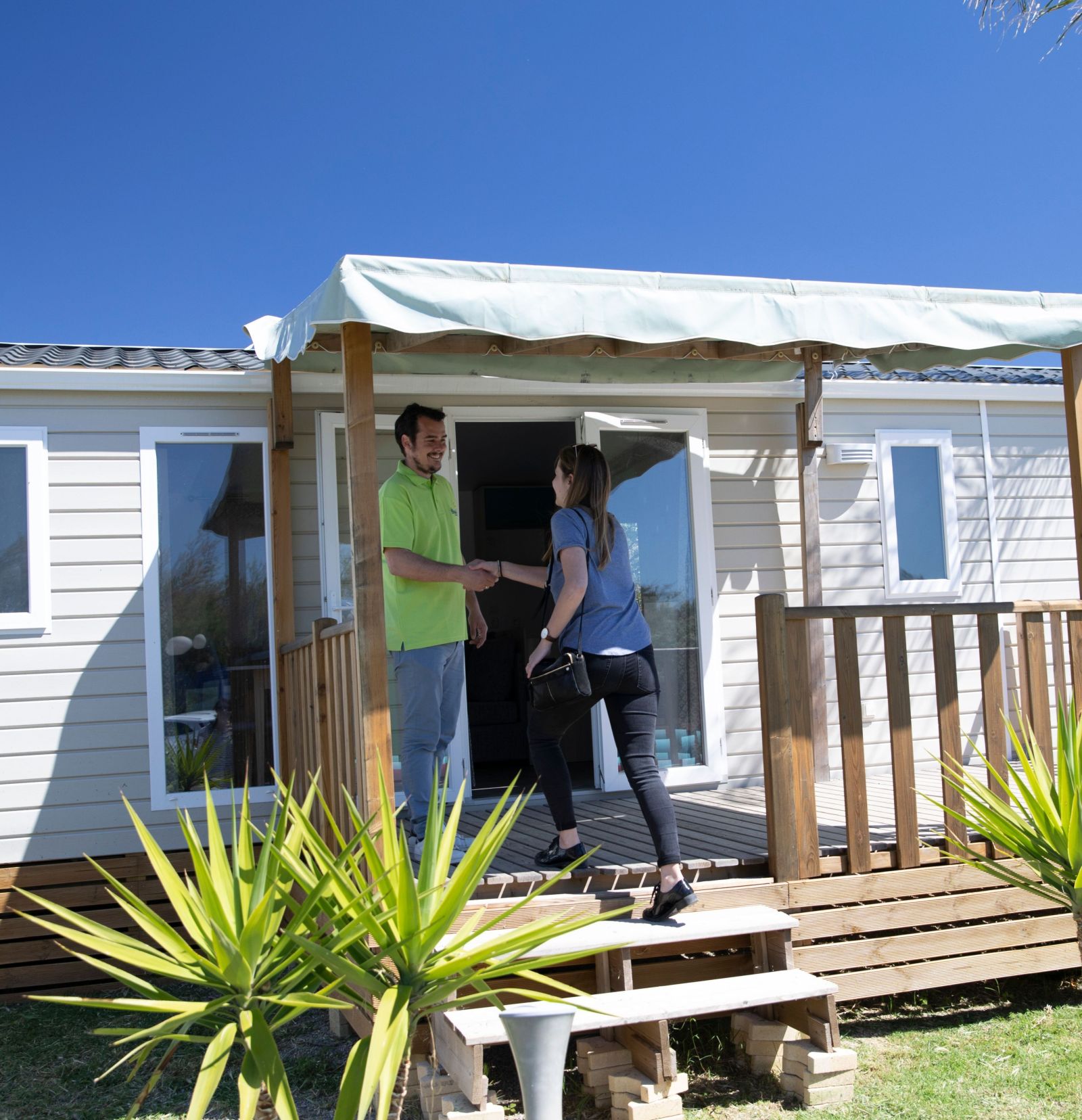 When you buy from Résidences Trigano, you're buying with complete confidence!
---
Since 1999, Résidences Trigano is a mobile home manufacturer and a leading player in the outdoor accommodation sector.
More than 20 years' experience really make a difference! We do everything with the utmost attention to detail from room layout, selecting materials, interior design and providing several options. A variety of models and wide choice of features means you can find the perfect solution for you.
Résidences Trigano has thought of everything from comfort and functionality to technology and style! We go to extraordinary lengths to offer you a cosy den to get away for your holidays. Forget about life's daily stresses and savour your holidays in a Résidences Trigano mobile home!
Résidences Trigano can recommend the best model to suit your needs. Your dream will come true and you'll discover the pleasure of holidaying in a mobile home. Expect rest and relaxation in total comfort, whether inside or out!
Find a retailer