Unrivalled expertise at every@campingca stage! Every person on the production line requires specific know-how to guarantee our mobile homes' overall quality. Health and safety and workplace organisation are top priority in our production sites. Résidences Trigano's qualified and skilled production teams work together to build and deliver mobile homes that meet your highest expectations.
The secrets of Résidences Trigano production
There are more than 14 trades involved in manufacturing a Résidences Trigano mobile home! With plumbers, electricians and welders involved, each tradesperson provides their skills and contributes to building a mobile home with a quality final finish.
At Résidences Trigano, we pay particular attention to selecting the very best materials, prioritising those that are locally sourced. To this end, 85% of materials are manufactured in France, an organisation and manufacturing quality that is based on in-house expertise and experience from our partners.
Since we have always been involved in manufacturing and controlling the quality of all of your mobile home parts, our French manufacturer know-how is ISO 9001 certified. This certification proves that we implement an advanced quality management system to ISO standards. As such, our teams are fully committed to understanding customers' needs, always taking them into account and taking the necessary steps to satisfy them.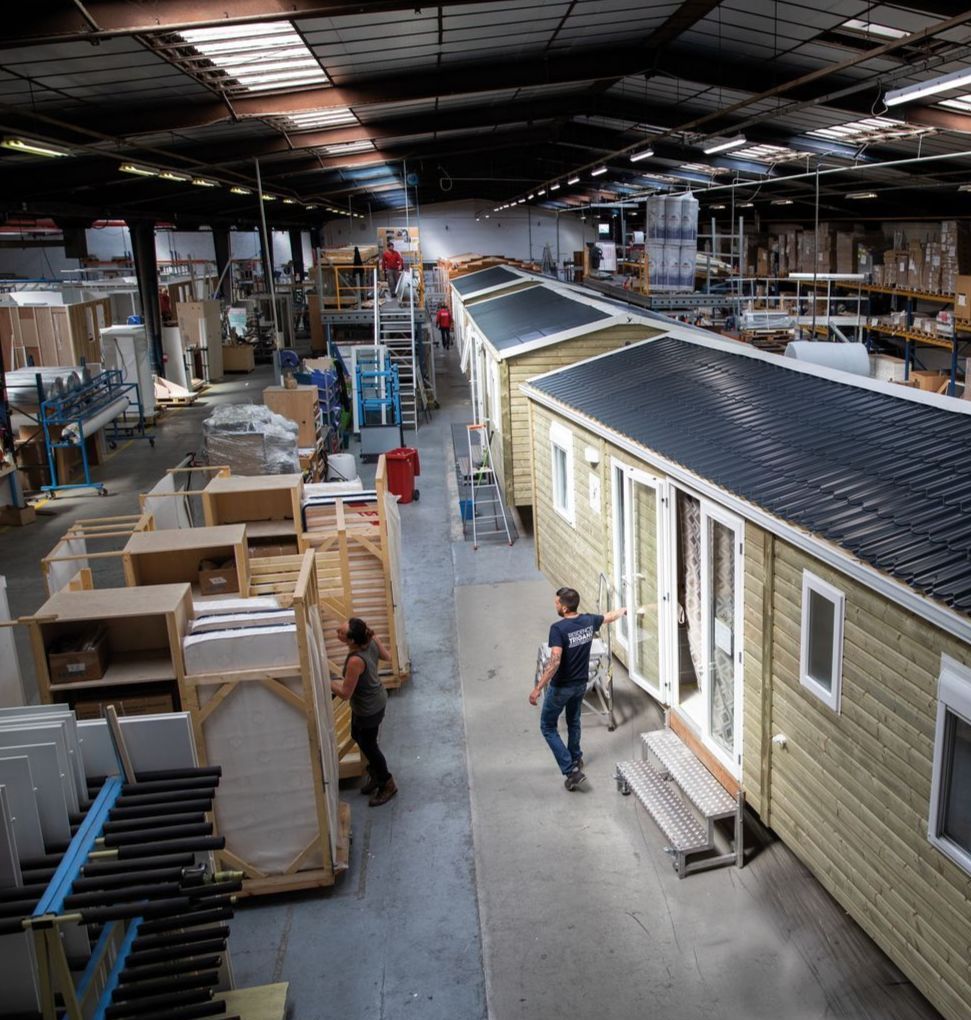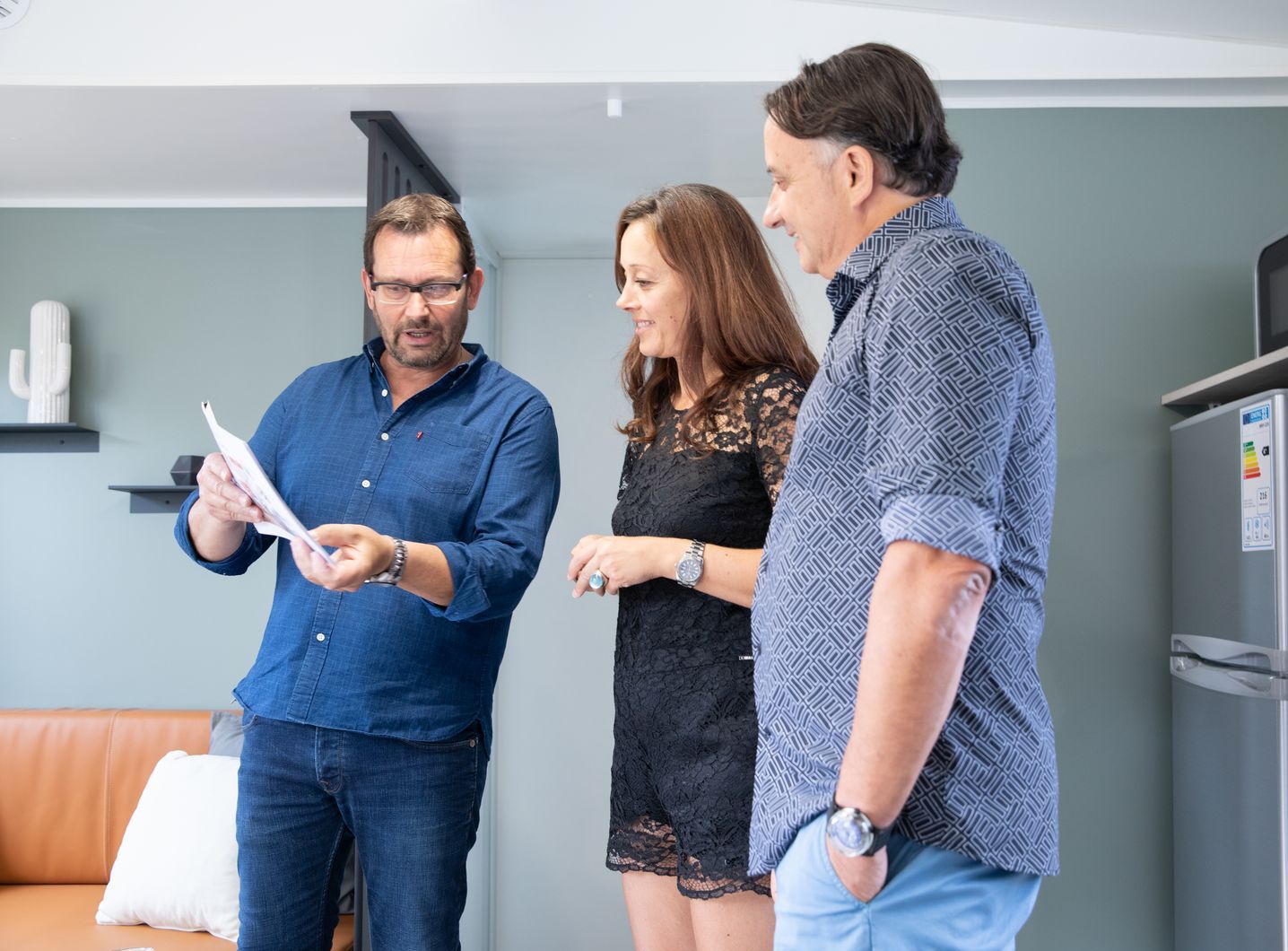 A special focus on customers
Our mobile homes are the result of close dialogue and a synergy between our customers, sales representatives, our technical department and our suppliers. As a manufacturer, we take a disciplined approach to offer you products that meet the market's expectations, always at the best price/quality ratio.
Our know-how is accommodation and comfort. If you're a campsite operator, you can bring your project to life and give it personality, offering your customers top-quality accommodation, which will make them want to holiday with you year after year. If you're a private customer, treat yourself to the comfort of a second home. At Résidences Trigano, we strive for premium quality with meticulous attention to detail and a polished finish for all of our ranges.
Expect the utmost care at every stage of the mobile home process
1. Assembling the chassis and laying the floor

2. Manufacturing and installing the partition walls

3. Installing electrical wiring and plumbing

4. Preparing and assembling the roof frame

5. Installing interior fittings and equipment

6. Installing insulation and exterior coverings

7. Assembling the roof

8. Finishing and quality control
3D view of a mobile home