You've made up your mind. You want to buy a mobile home. Résidences Trigano is there to make your dream come true and guide you. Here we explain the main steps to buying a mobile home with complete peace of mind.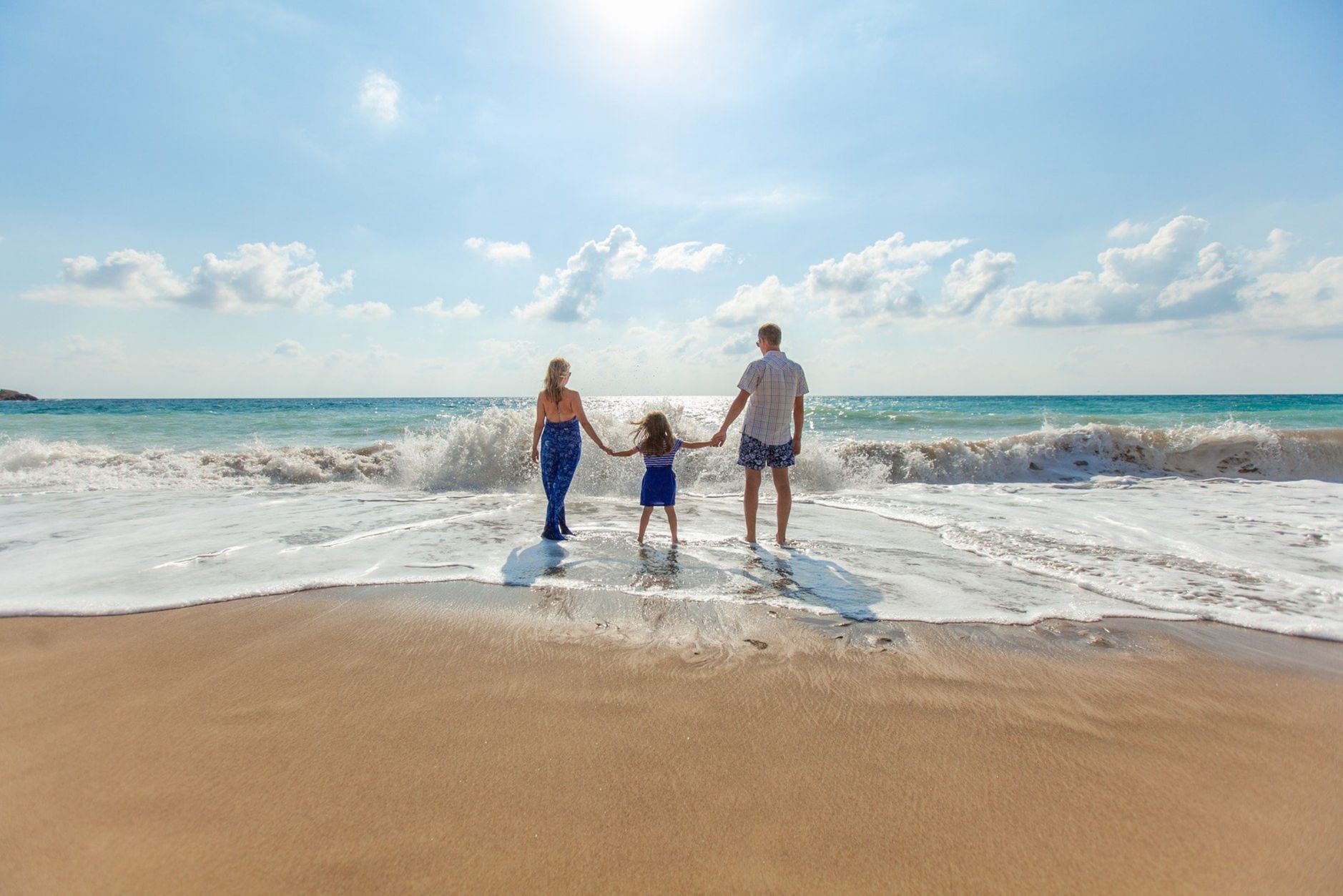 Step 1: Find a good site
First things first: listen to your heart! Choose the region you prefer to narrow down your search. What about Provence, the mountains or the seaside? This will help you choose where you want to spend your holidays for the coming years, so take all the time you need to decide. Research attractions and activities, find existing campsites in the area and rank them in order of preference (bear in mind star rating, amenities, opening period, plot rental costs, ease of access, etc.).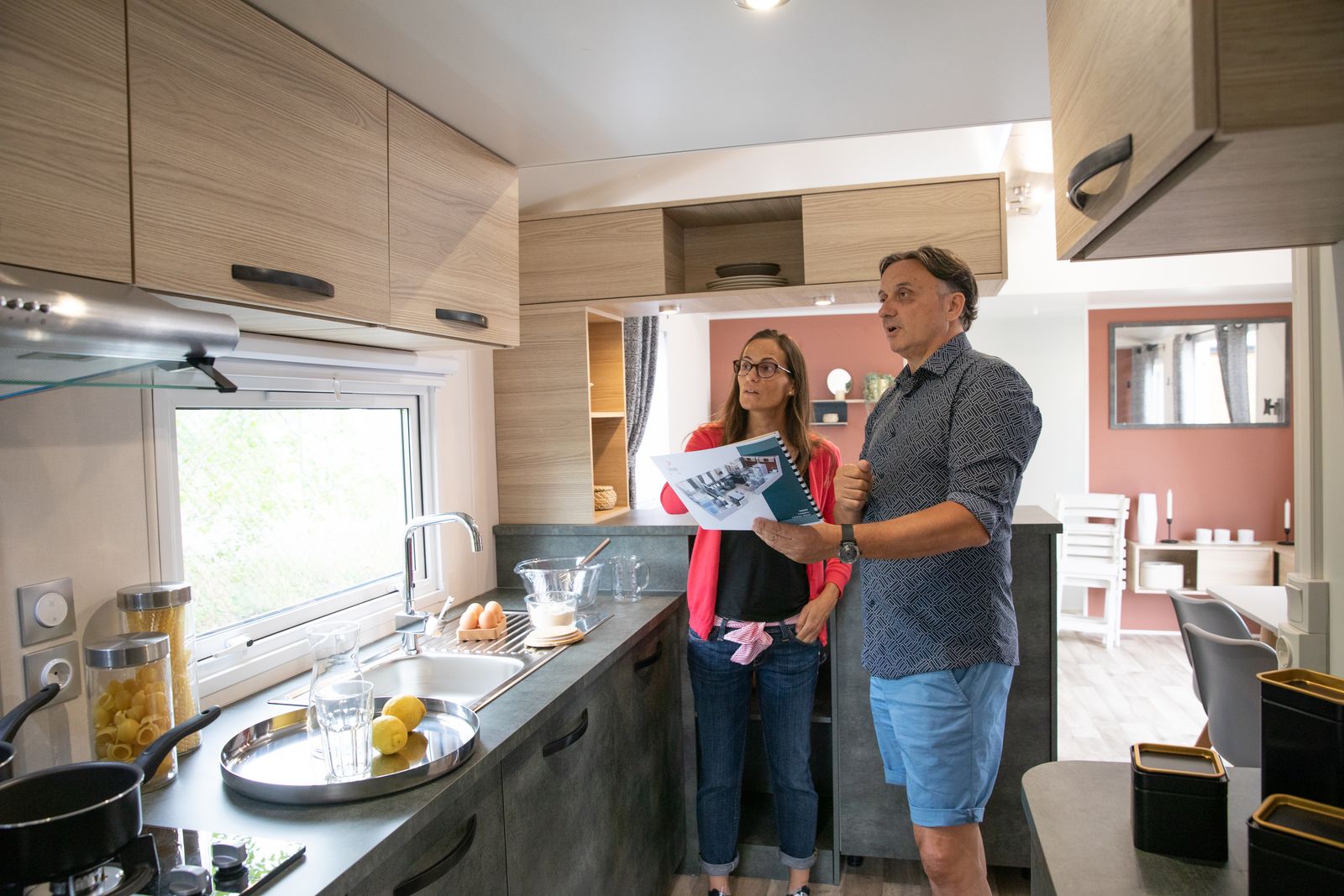 Step 2: Choose your partner - builder
You know what you are getting when you buy a Résidences Trigano mobile home. The number of bedrooms, layout, range, optional features and, above all, quality services (advice, installation, customer services) are our brand's strong points. When you choose Résidences Trigano, you're choosing a trusted partner who is ready to satisfy all your needs.
Discover the network of Résidences Trigano retailers!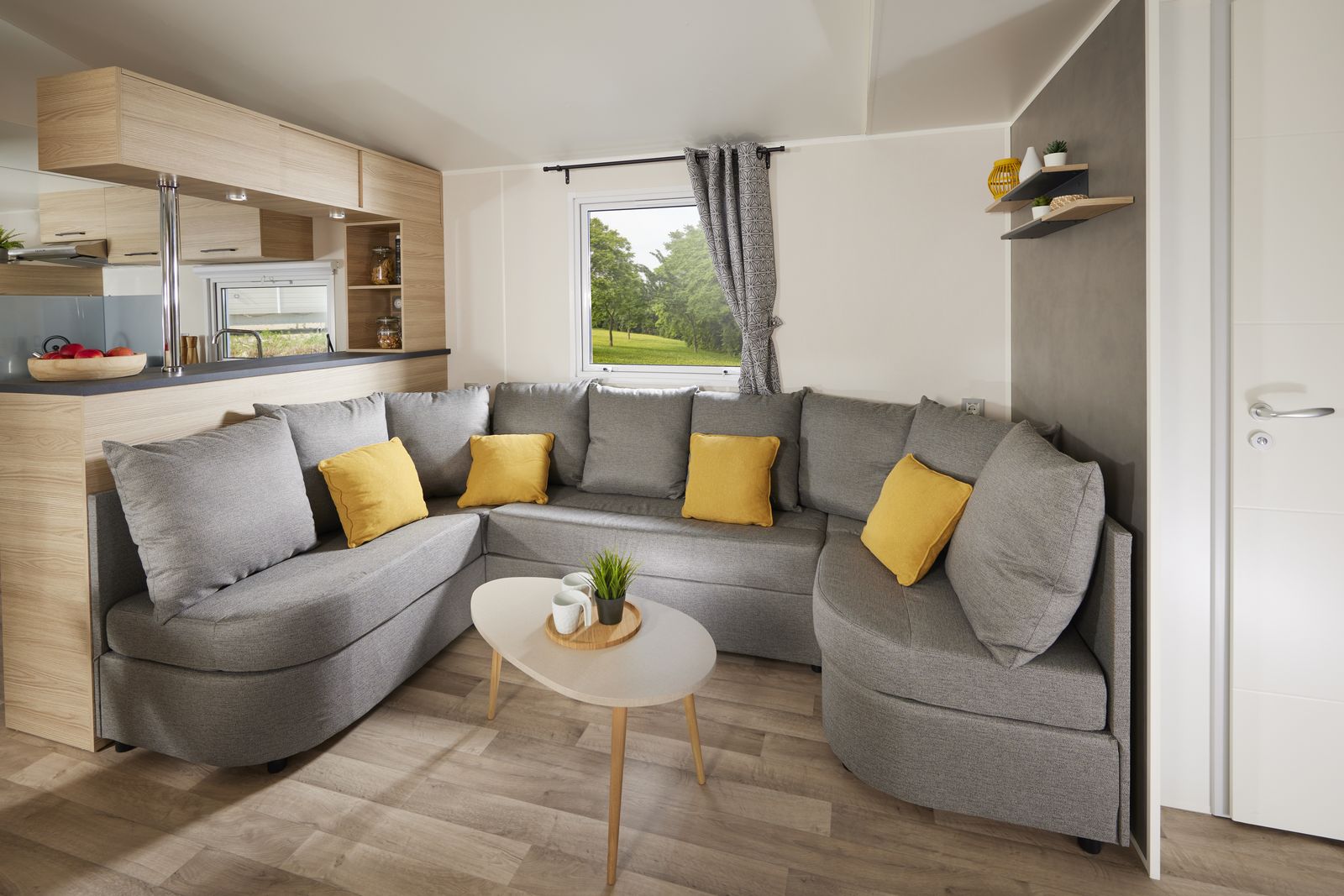 Step 3: Choose a mobile home model and fittings and equipment
The wide range of Résidences Trigano models and options means you can choose a mobile home in line with your personality and how you'd like to use it. You can choose your mobile home's fittings and equipment and outside appearance in line with your budget and preferences. Résidences Trigano's quality and attention to detail make all the difference! You can be confident that you will enjoy all the modern conveniences expected of a second home.
Discover the Residential range
Step 4: Install your mobile home
Our specialist service providers take care of transporting and installing your mobile home. Our specialist team will transport (and even use a crane if necessary), site and connect your mobile home to the campsite's network (water, gas, electricity, etc.) in compliance with current regulations. You shouldn't attempt to complete this crucial step independently as it ensures your mobile home is in fully working order. Make this step worry free by leaving it to the pros!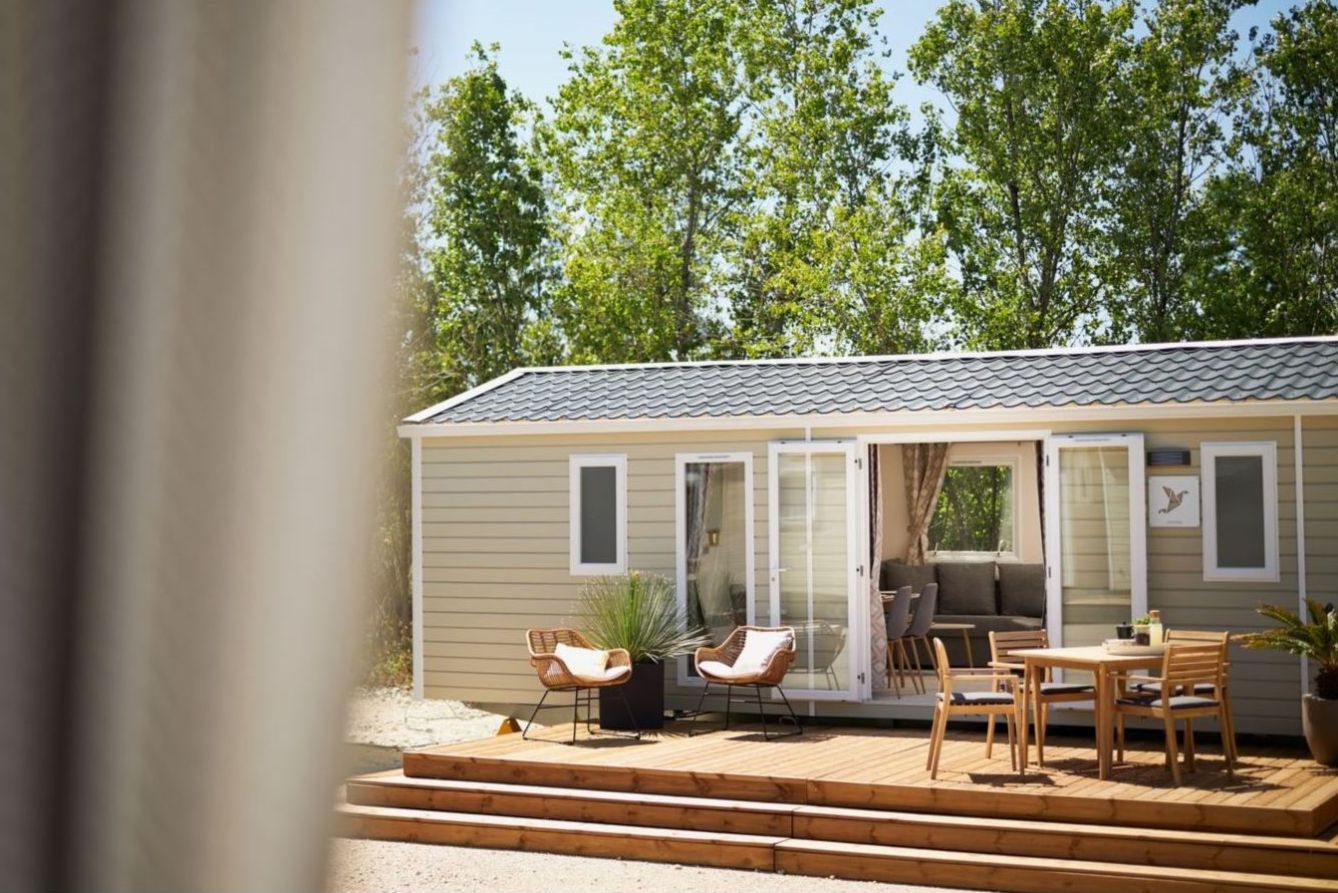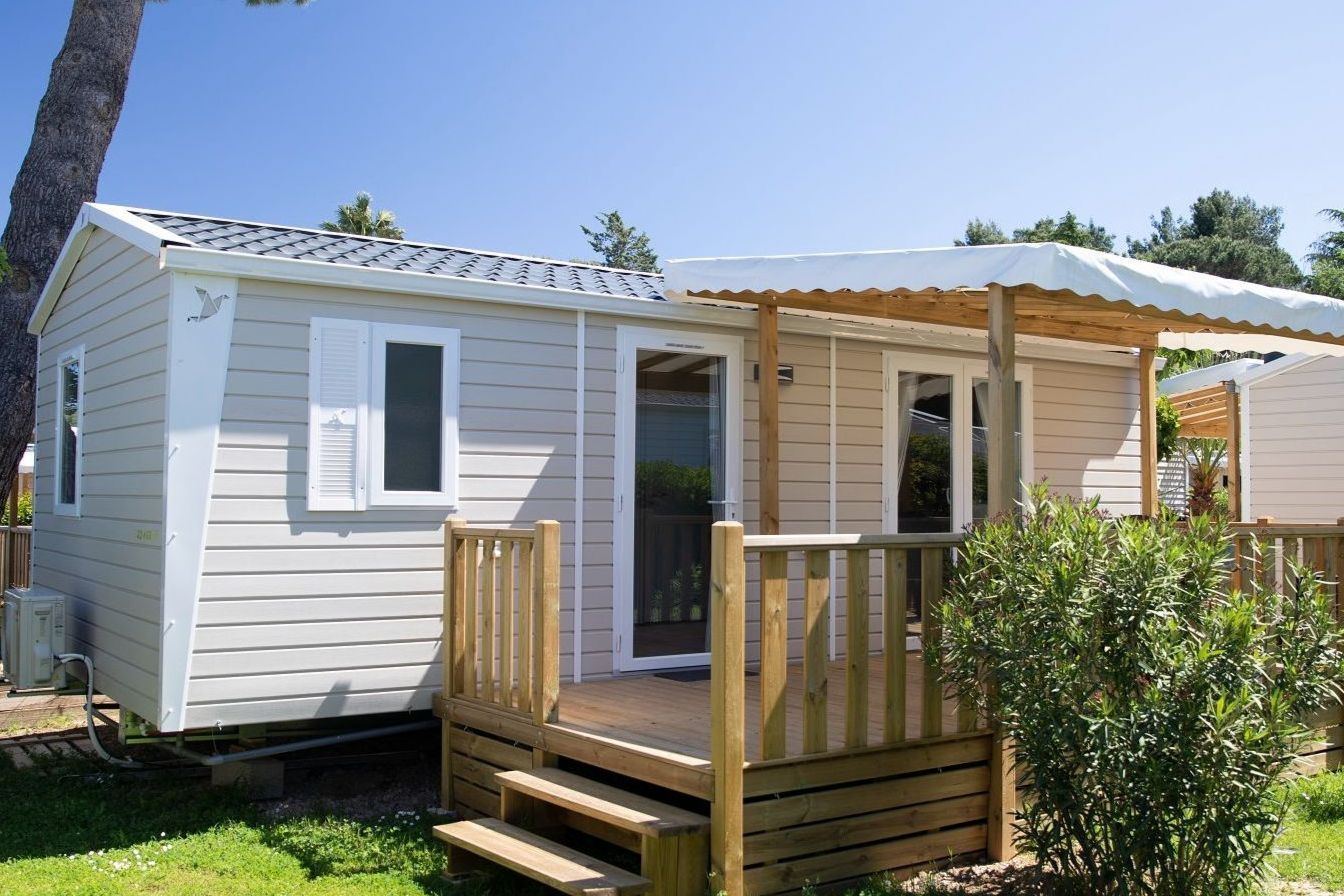 Step 5: Perform a pre-check
Free yourself from the hassle of commissioning your mobile home! Résidences Trigano's turnkey solution has everything covered. Our service provider will carry out overall checks (water, gas, electricity, door and window frames) for trouble-free set up. We also offer a variety of kits, depending on your model's capacity, making set up even easier for you.
Step 6: Decide to rent out your mobile home
Many mobile home owners decide to rent our their leisure home when they are not using it, if their campsite allows them. It's a clever way to amortise your annual rental fees! Do you need a helping hand with marketing? Ask your campsite manager: he or she may be able to offer you solutions to manage renting your mobile home for you.
From delivery to annual mobile home maintenance, Résidences Trigano will be there with you at every step of the buying process!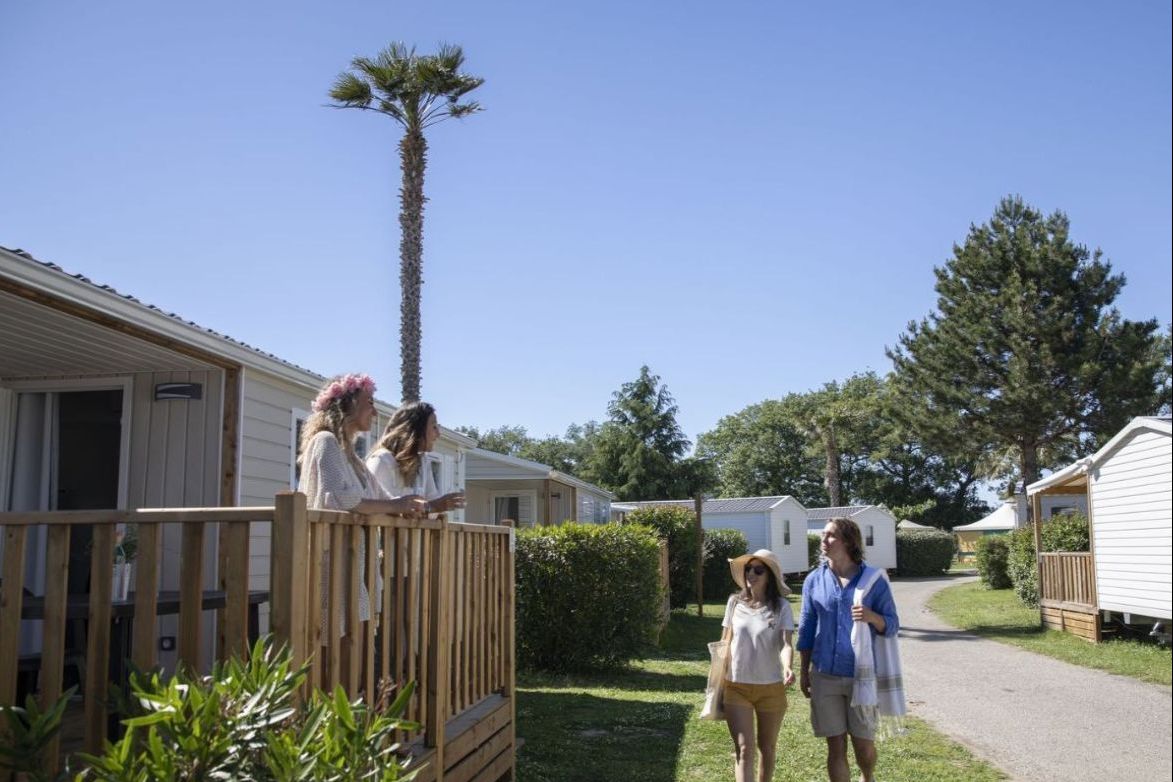 Support at every step
---
Make good use of the Résidences Trigano network's expertise to get yourself prepared to buy a mobile home and make the best decisions. Our team of specialists are there to listen to you, understand your needs and meet your expectations. At every step of the buying process, they'll give you advice and help make sure everything runs smoothly in the best conditions. From buying your mobile home to installing it, you can expect a personalised service, which will let you remain focused on what really matters: choosing your mobile home.
As leaders in outdoor accommodation since 1999, Résidences Trigano is always in tune with the latest trends and user preferences. Every year, our models evolve and our services get better with one objective: your satisfaction.
Our network of dealers and partner campsites, all of which are well-established in their regions, means you can easily find a specialist representative. Wait no longer for expert support at every step of the way!
Discover our network of dealers