At Résidences Trigano, we provide our customers a new take on what "services" are with a turnkey solution that guarantees your mobile home is set up correctly and ready to use.
Opt for a pre-season check! Our teams will inspect your mobile home inside and out so you can start the season hassle-free.
Our technicians will check that your water, electricity and gas installations are in good working order, your doors and windows open and close correctly, etc. Contact your dealer to find out more about this service.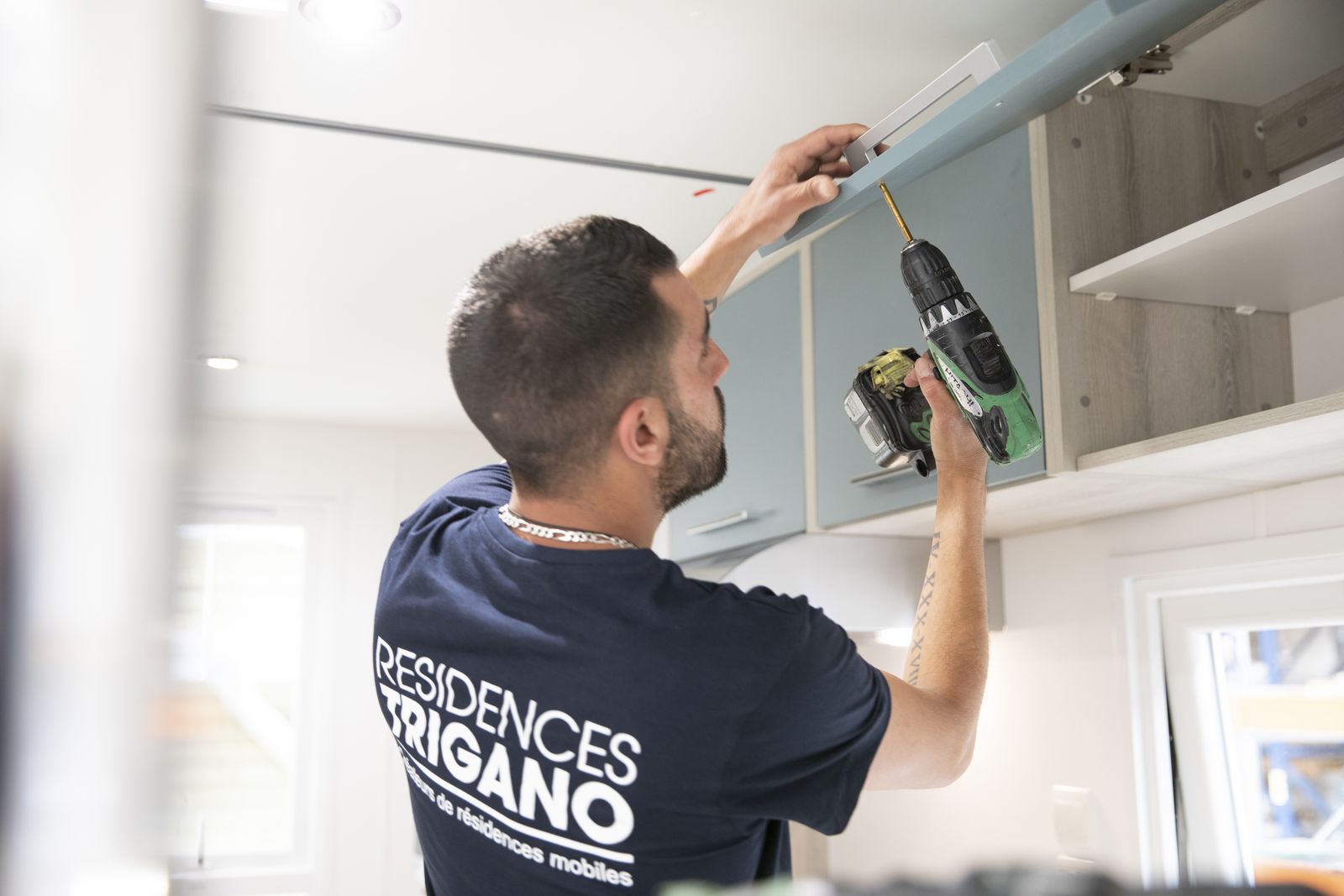 Some tips for getting your mobile home up and running again
---
Holiday season has come back around and it's time to enjoy your mobile home. You can start by airing your mobile home and letting fresh air in but this may not be enough. This page provides some simple tips for getting your mobile home up and running again.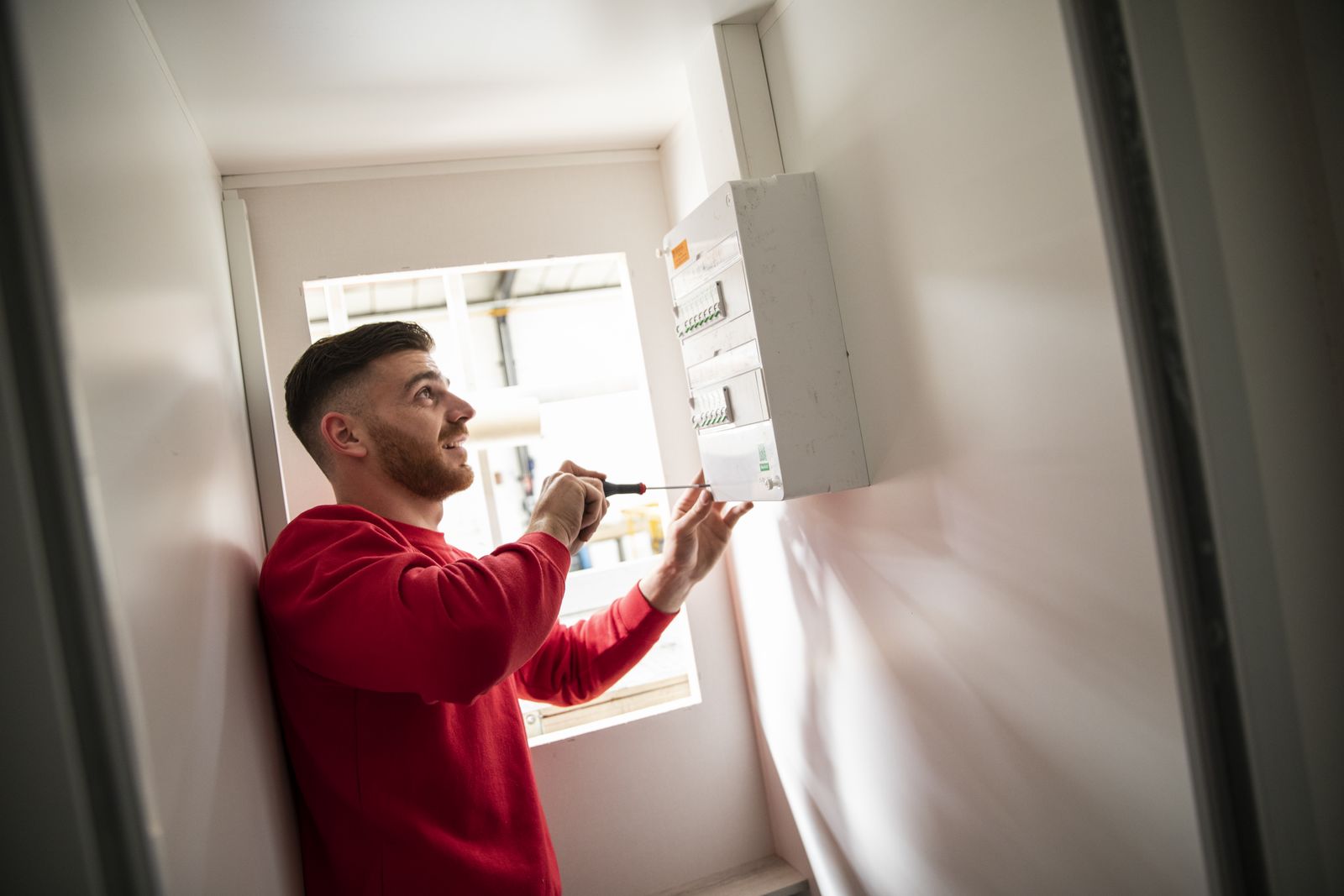 Water: good habits to adopt
---
First step: check that the main stopcock is fully open and that the cold hasn't damaged the pipes. Check there are no leaks from the joints and traps and that water drains correctly.
When your mobile home is not used for a long period of time, water systems are more at risk of legionella exposure. You should therefore clean it with suitable cleaning products and let water run for some minutes before using the taps and showers again.
You are also recommended to rinse pipes with water and vinegar to descale and disinfect the plumbing elements.
Electricity: don't leave anything to chance!
---
To get your electricity system ready, you must first reconnect the power at the circuit breaker.
Then, you can plug your electrical appliances back in.
You must then check that all lights are working and change any faulty bulbs.
Gas: stay alert!
---
First things first, open the gas taps and close any draincocks under your mobile home.
Then, test your hob rings by putting them at full power. Check that flame is stable and the gas bottles are full enough (also check the connection tubes and regulators).
Lastly, make sure the boiler is working correctly and that hot water is running.
Some tips for preparing your mobile home for winter
---
At the end of the season, it's essential that you prepare your mobile home for the winter months so that it can withstand the cold, bad weather and humidity. It's a good idea to winterise your mobile home to help ensure that it is in full working order when you come back to it. That way, you'll avoid any unpleasant surprises after a long break away from it. But do not fear, our service providers will take care of your mobile home and keep your peace of mind all winter!
Here are some tips about looking after your water, electricity and gas installations to ensure a hassle-free winter.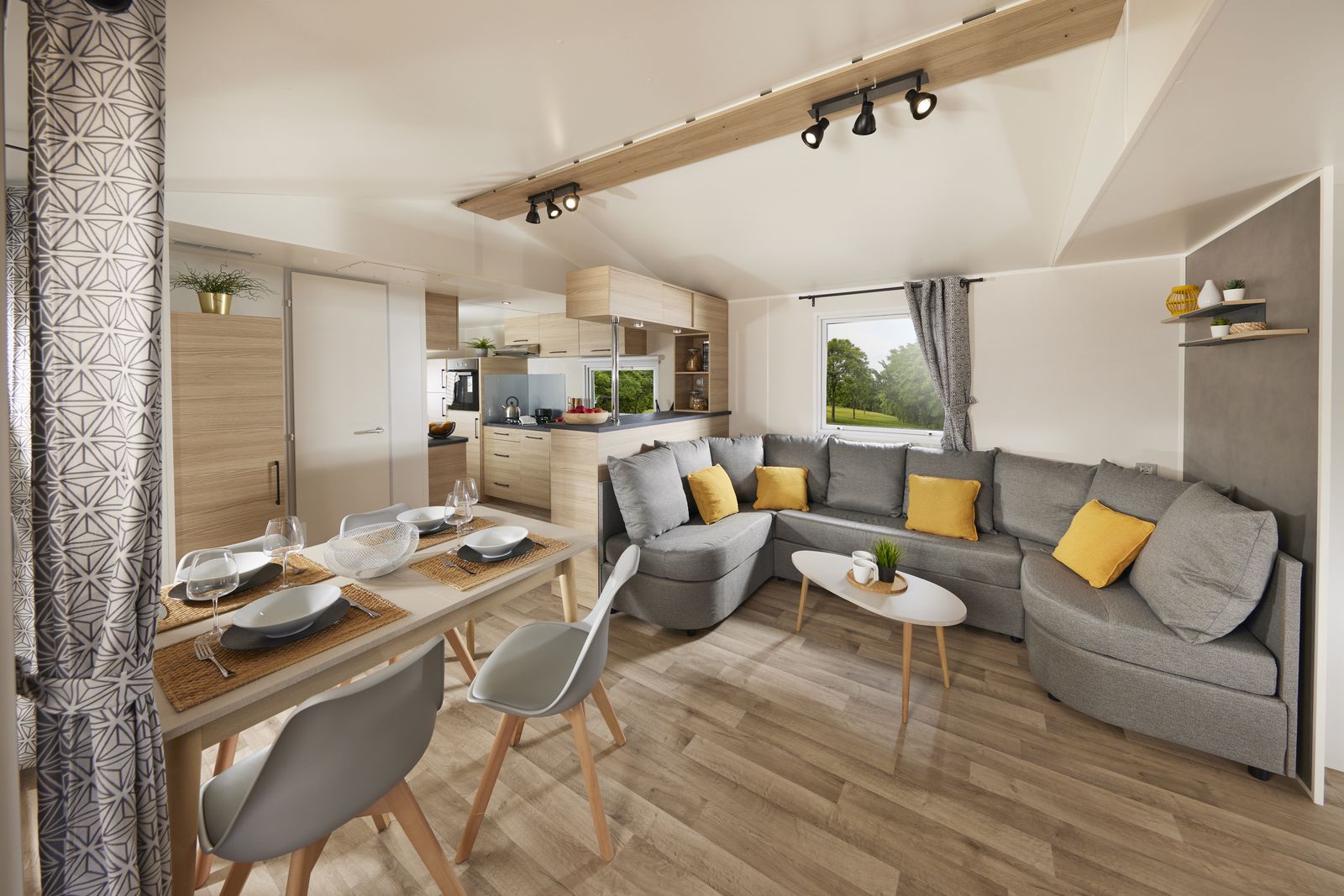 Water
---
You must turn off the main stopcock and unplug the power supply.
Then, open all the taps (hot and cold), including the shower and drain the circuit (place the shower head in the shower tray to help the water flow).
Drain the boiler (following the manufacturer's instructions)
Rinse pipes with water and vinegar to descale and disinfect the plumbing elements.
Empty the cistern and toilet bowl and add antifreeze just in case.
Drain all traps (kitchen sink, shower, washbasin)
Electricity
---
Firstly, turn off the main power supply and the electricity at the circuit breaker
Then, unplug all electrical appliances (television, microwave, kettle, etc.).
Gas
---
The first thing you should do is close all gas taps to avoid any risk of gas leaks.
Then, open the draincocks under the mobile home and seal the gas inlet connections.
Close the gas bottle valve and put the bottle in a safe place before bleeding the system.
Drain the boiler.
Ventilation and airing
---
Being well prepared for winter also involves checking the ventilation system and making sure the inside of your mobile home and its facilities are well aired.
Check that windows and the door close properly.
Ensure that fixed vents are not obstructed and install humidity absorbers in each of the rooms.
Leave the doors to rooms and cupboards open.
Stand the mattresses and cushions upright or on their side to air them.
Do not cover your mobile home with a tarpaulin (as this reduces the risk of condensation)
General tips to prepare your mobile home for winter
As a general rule, never leave food (including tinned food) in the cupboards. Empty the fridge and clean it, leaving the door open.
Grease the mobile home's support jacks and coupling.
Lastly, cover garden furniture with protective tarpaulin.
Find out more about looking after your mobile home