An efficient and responsive after-sales service
Our story continues, even after you've received your mobile home. Our mission is not complete on installing your mobile home. Do you want to ask our after-sales team a question? The sales representative in charge of your project is always available! Call your point of contact and we'll work with him or her to answer all of your questions.
What is the process?
---
Contact the dealer you bought the mobile home from: he or she is your single point of contact. He or she will look into your after-sales request, assess the nature and cause of your problem, order the mobile home spare parts and accessories that would repair the issue if necessary.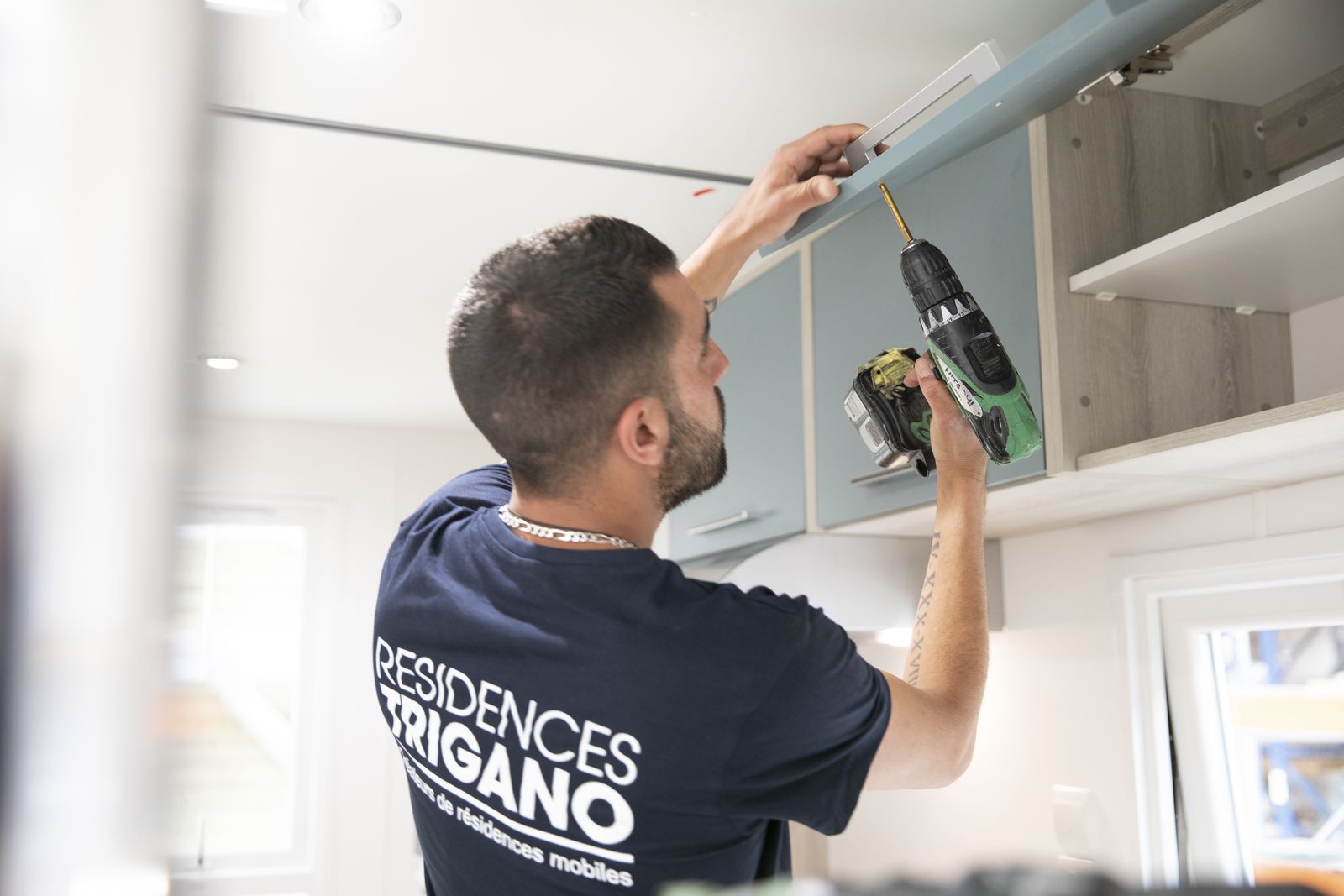 Easy repairs and renovations
Keeping on top of mobile home maintenance is essential to help prolong their life, which can involve regularly repairing and renovating them.
General maintenance is necessary to keep mobile homes in a good condition and ensure they are a comfortable and pleasant place for you to be.
Discover our spare parts service