Mobile home transport
Moving a mobile home is a somewhat delicate task and must be undertaken by a professional with a lorry and a suitable trailer. Résidences Trigano will take care of supervising transporting and delivering your mobile home to the campsite of your choice, thanks to its network of long-standing heavy haulage specialists.
A professional haulage specialist is essential!
In fact, the size and weight of the mobile home's structure require haulage specialists to only use regulated routes for safety reasons and so as not to damage road conditions.
What's more, mobile homes are considered abnormal loads, meaning that special authorization may be required from the public authorities to be able to transport them.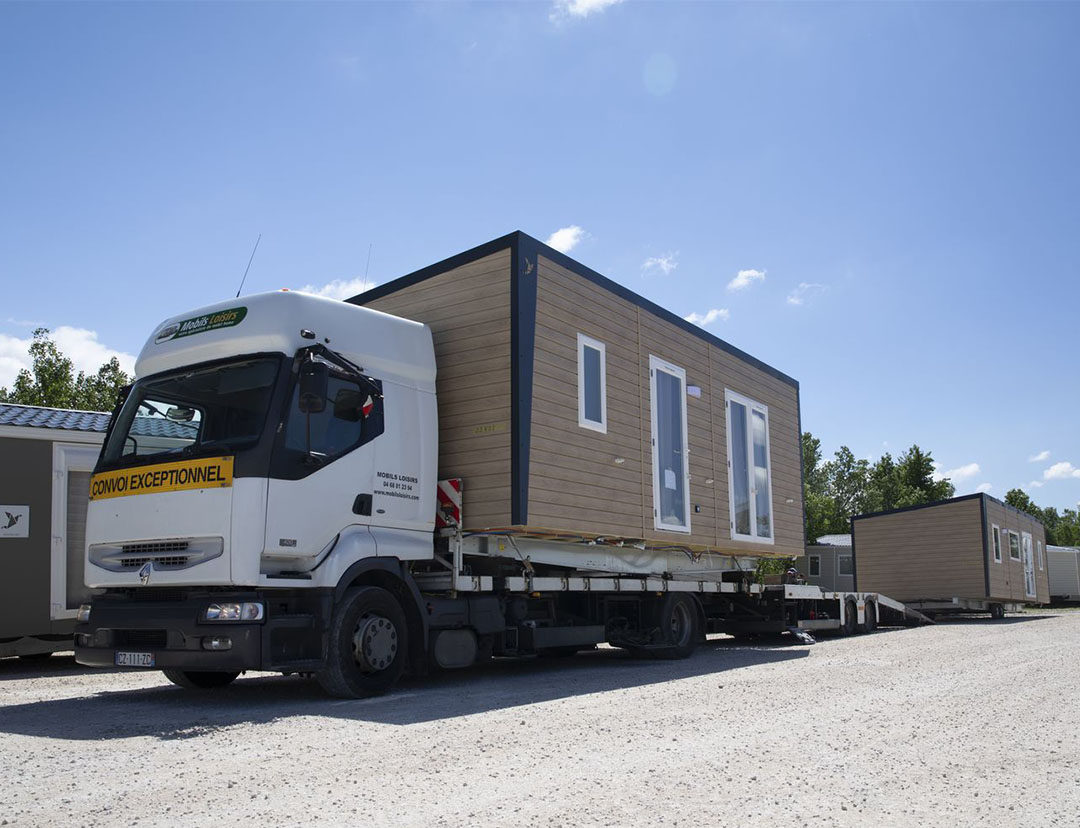 ---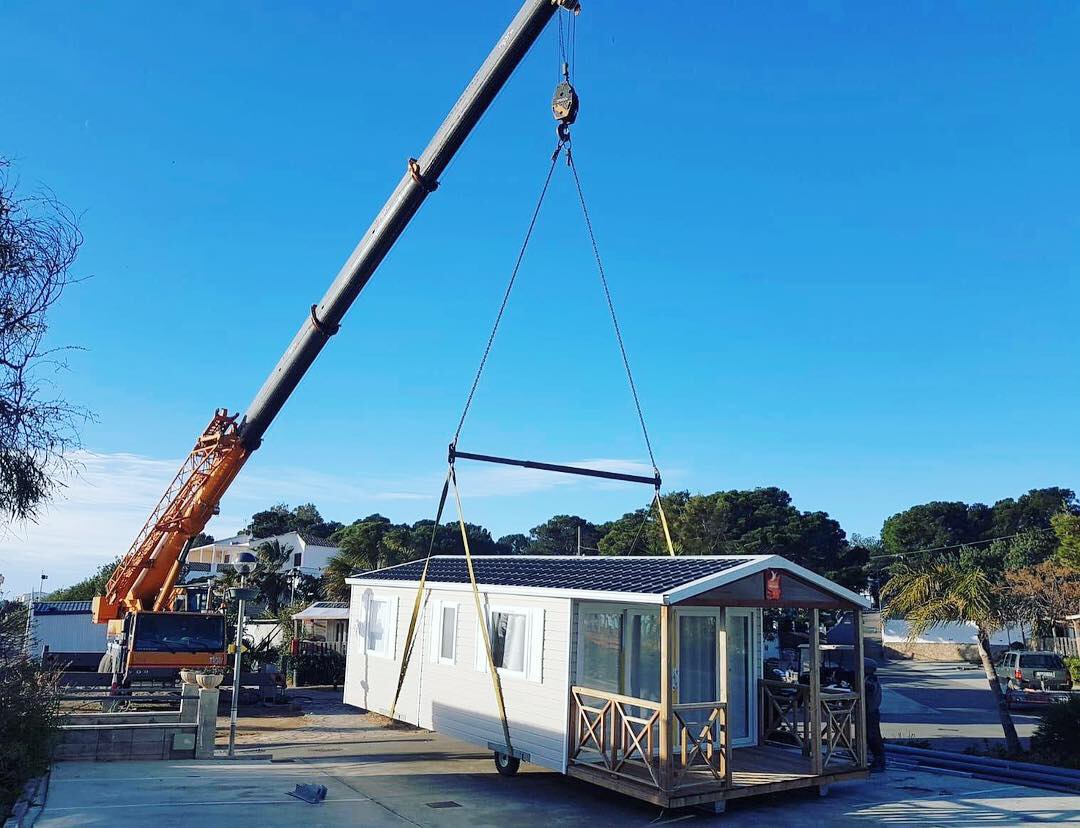 Loading, unloading, crane lifting...
Mobile home transportation is impressive. The structure's weight and its size make it difficult to load and unload. It is essentially a mass that cannot be separated into smaller parts, which must be transported and then safely installed at its final destination. This means that utmost care must be taken!
As a reminder, a mobile home should only be moved using its own wheels when it is inside the campsite where it will remain. These wheels are not designed for travelling more than a few metres.
A mobile crane may be used if it is difficult to access the mobile home's site (e.g. due to tall vegetation, large neighbouring structures, etc.).
Once the mobile home has been positioned on its plot, it must be immediately sited and commissioned for plumbings and electricity.

To find out more about siting