Mobile home siting is the first stage of mobile home installation, once the structure is delivered to the campsite plot. Great care is needed when siting a mobile home, as this step conditions its stability and security. Our dealers will offer to take charge of your mobile home installation to ensure that siting and commissioning are carried out properly. Step away from this tricky process and entrust a specialist team for a hassle-free installation!
Mobile home siting
The installation team levels the mobile home in accordance with the siting plan provided upon receipt of the mobile home. Good installation prevents any deformations, which could lead to problems such as opening and closing exterior and interior doors or windows. This, in turn, helps prolong the life of your mobile home.
According to the standard AFNOR S56-410, mobile homes must remain mobile at all times. To this end, your mobile home will be installed on support jacks that are not fixed to the ground. The elements ensuring its stability (pegs, stands, breeze blocks, struts or similar) must be readily removable so that the structure can be moved at any time.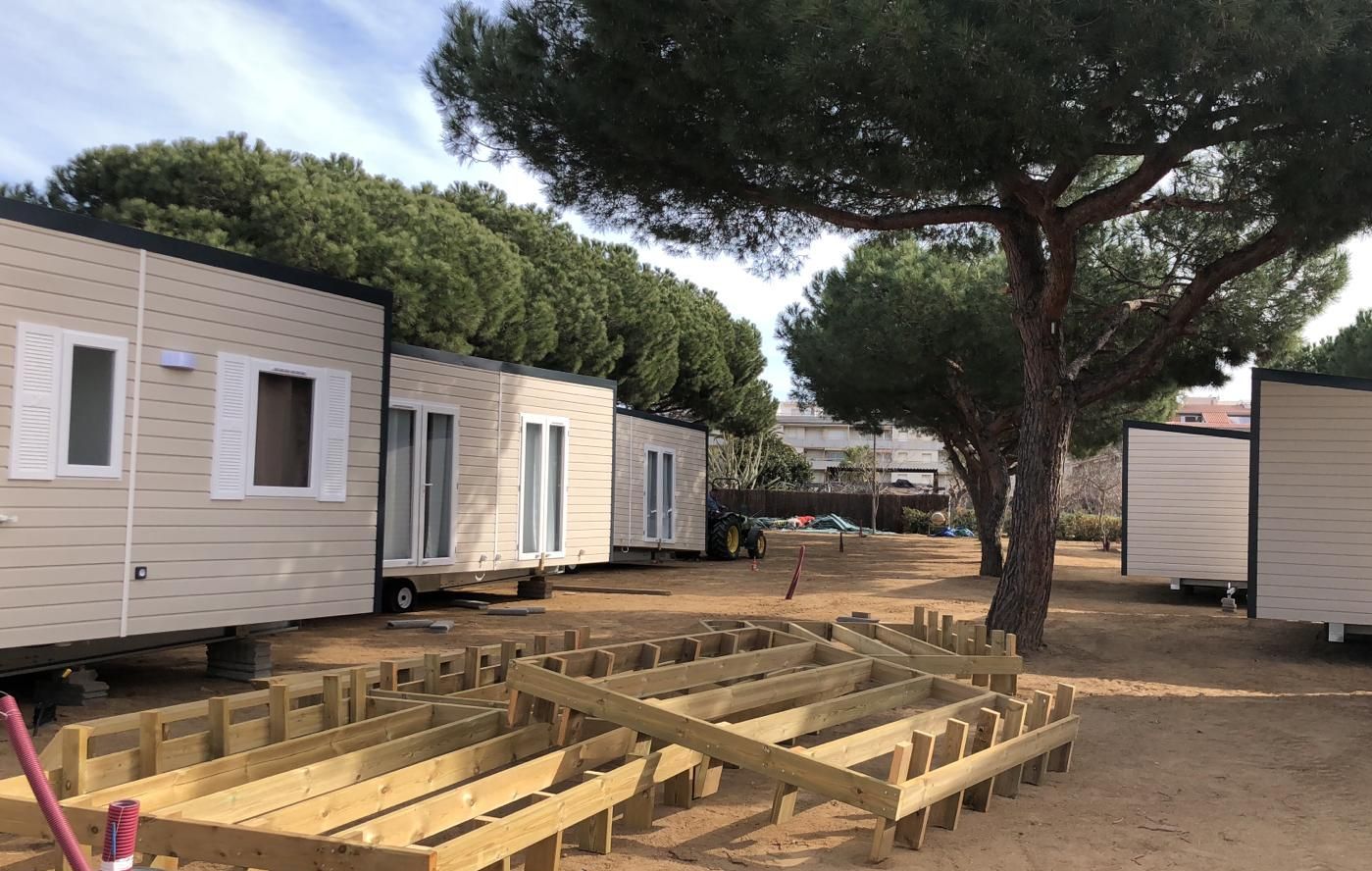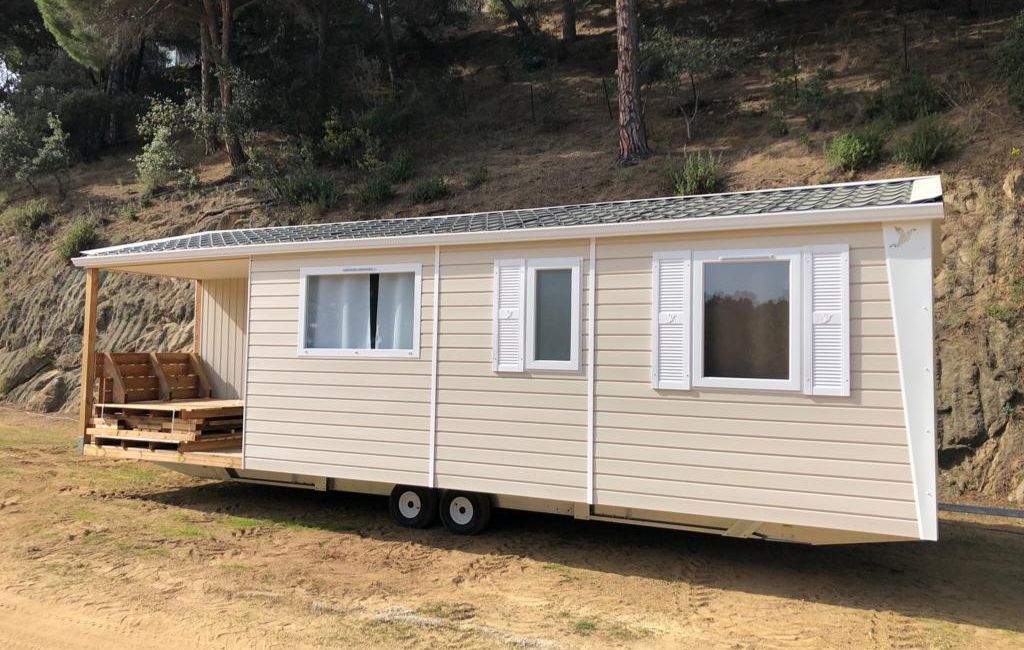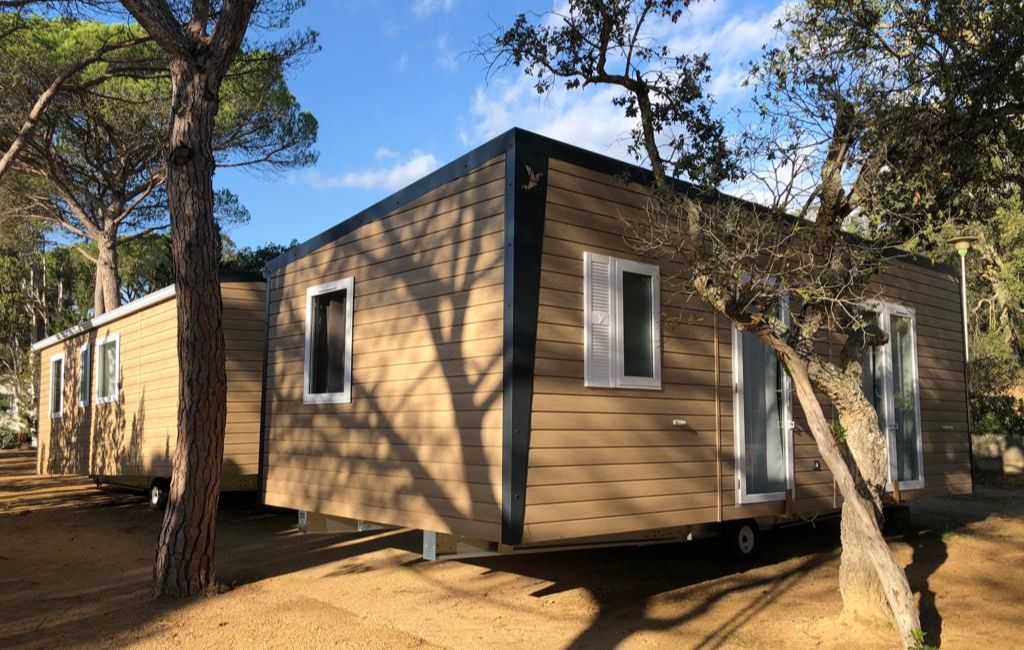 Mobile home utility connection
Once the mobile home is stabilised and sited, it will be connected to the different utilities. Mobile home connection consists of linking the recreational vehicle to the water supply and wastewater drainage, the electricity supply and/or gas, television and telephone networks (in line with the campsite infrastructure).
Connecting the mobile home to the campsite's network must be carried out in compliance with the regulations and standards in force. Connections must be suitable for the mobile home's layout and be readily removable so that it remains mobile.
Mobile home installation can vary depending on whether the mobile home is powered by gas or electricity. You should therefore ask the campsite what power you'd need to use in your mobile home (depending on the electrical appliances you have). Mobile homes should be connected to a 32 A circuit breaker (maximum).
Installation also depends if the campsite has wastewater facilities.
Lastly, gas boilers must also be installed by a certified installer to ensure that it is installed safely and correctly. Furthermore, this would activate the boiler's manufacturer's warranty.
Gas boiler: How to activate your manufacturer's warranty
Contact the company ELM LEBLANC. They will install your boiler.
Installation is free, however, the labour and travel costs are excluded from the contractual warranty.
ELM BLANC
TEL.: +33 08 20 00 60 00 – FAX: +33 01 43 11 73 30
EMAIL : bosch.particuliers@bosch.com
Siting and commissioning recommendations
---
The French Outdoor Accommodation Federation provides a "Practical guide about siting a recreational mobile home" full of advice for setting up your mobile home (only available in French). This guide will help you throughout the installation process.
Mobile home siting and commissioning is the responsibility of the person who undertakes it and they are not covered by the mobile home builder or seller's warranty.
For more information, please take the time to read the Decree of 5 January 2007 - Section 4 - Provisions related to the installation of light leisure dwellings, installation of mobile leisure homes and caravans and campsites.
Once the mobile home is installed and connected, you can use it immediately, or choose to add decking to make the space even more homely and practical. Happy holidaying!