The Trigano Group has been a part of your holidays for more than 80 years! From tent canvases and caravans to motorhomes and mobile homes, the world of camping as we know it today hasn't stopped reinventing itself as a space that combines nature, sharing moments, leisure and comfort.
The Trigano Group has been part of this evolution since 1930. Our pioneering spirit and passion for the great outdoors are as strong as ever, which has contributed to our success and reputation!
The Trigano Group's history
---
The Trigano Group's creation dates back to 1935, when the Trigano family started selling textiles. The following year, French workers enjoyed their first paid holidays and Trigano provided holidaymakers with their first tent canvases. The concept of camping was born!
Trigano has constantly endeavoured to accommodate for holidaymakers' expectations and comfort needs by broadening its activity to manufacturing and selling caravans, then motorhomes and lastly mobile homes.
Staying true to its values based on quality of life and product quality, the mobile home brand Résidences Trigano combines the quest for innovation and enhancing know-how. With a constant focus on optimisation and customer satisfaction, the Trigano Group is a leading outdoor accommodation company, always adapting to users' expectations and the latest trends.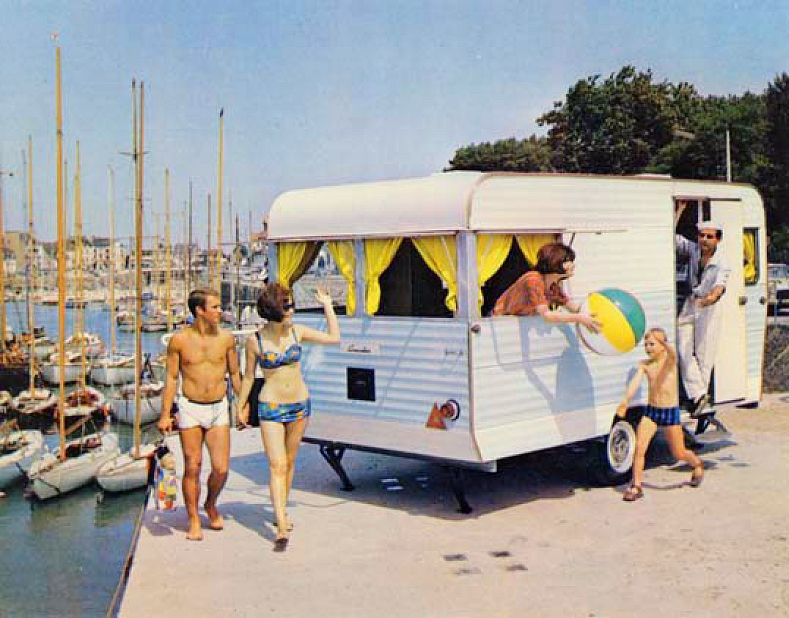 Trigano, a well-known brand
After being listed on the stock exchange in 1998, followed by acquisitions mainly in the motorhome sector, Trigano became a leading leisure vehicle company in Europe. The Trigano Group currently employs almost 9,000 people in 14 countries. The Trigano brand's adventure continues by creating new ranges, forging partnerships and developing services.
Besides the quality of its products and services, the Trigano Group's strength lies in its sound advice and customer relations, especially within the mobile home sector. The Trigano teams forge a strong bond with their customers, based on trust and constant dialogue before, during and after each season. The Trigano Group continues to grow alongside its customers as it is driven by the desire to provide nothing but the best quality services and products.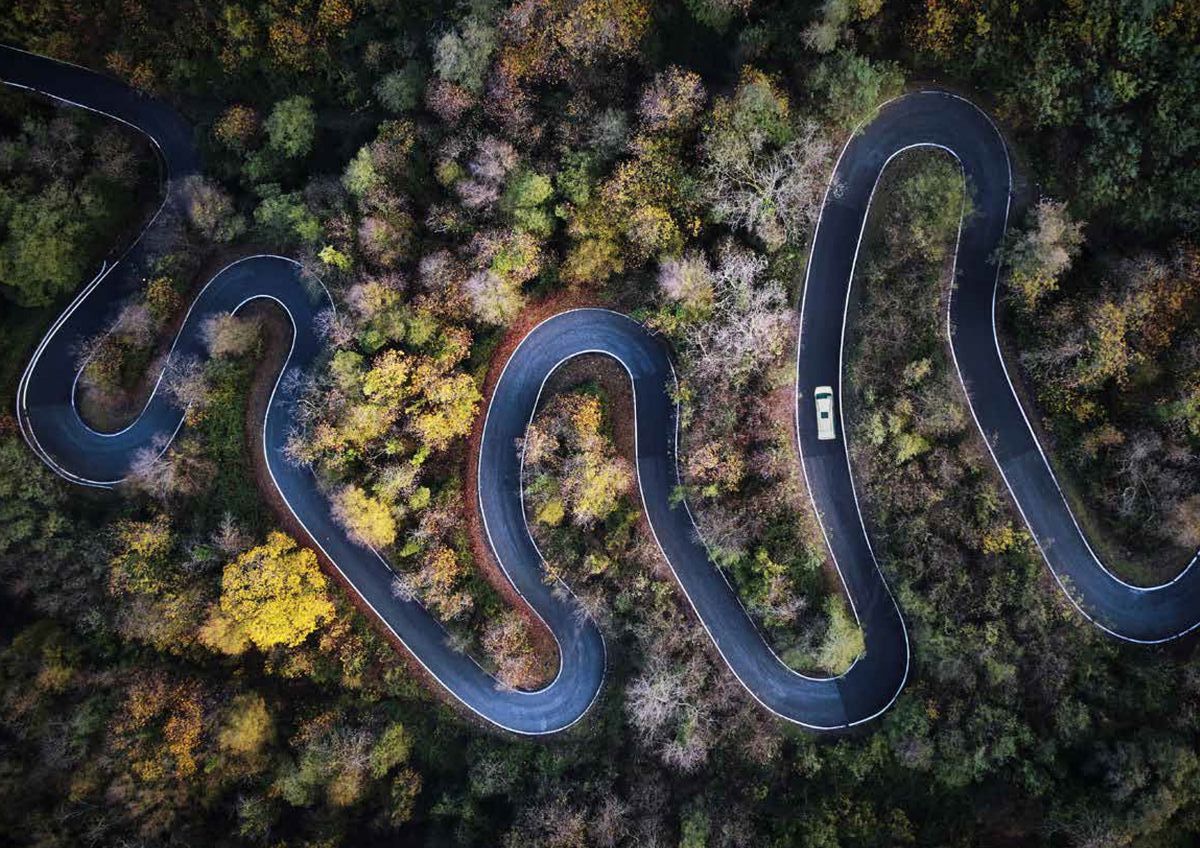 Key figures
1935: Trigano brand launched
62 production sites and warehouses mainly located in Europe
9,000 employees in 14 countries
+1,100 suppliers
+ 60 brands
38,935 motorhomes with more than 25 motorhome brands
12,371 caravans
The Trigano Group's operations
The Trigano Group has two main operations concerning the outdoor accommodation sector: leisure vehicles (91.7% of turnover) and leisure equipment (8.3% of turnover).
---
Leisure vehicles:
Leisure vehicles are synonymous with feeling free, well-being and authenticity. These values fully reflect the ambitions of today's society, who seek mobility and freedom of movement. Holidaymakers dream about being able to set off for a unique holiday experience whenever they want, surrounded by nature at any time of the year and away from trodden tourist tracks. Leisure vehicles are perfect for that.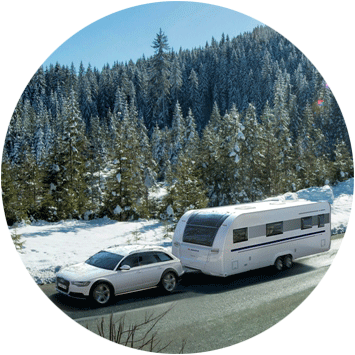 Caravans
Trigano has over 50 years' experience in caravan manufacturing. The company is active in the static caravan market (residential and holiday) with the brands Caravelair, Sterckeman, Mancelle and Trigano and the folding caravan market with the brands Jamet and Trigano. With similar materials and manufacturing techniques, caravans share many common features with motorhomes.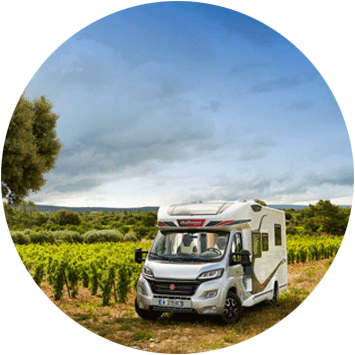 Motorhomes
Manufacturing motorhomes is the Trigano Group's main activity, representing almost three quarters of its turnover. As a major European player, Trigano offers innovative vehicle ranges, geared towards the best features/price ratio.
Thanks to its production units based in six countries (France, Italy, Germany, England, Spain and Slovenia), Trigano boasts a portfolio of more than 25 brands, distributed through a network of authorised dealers.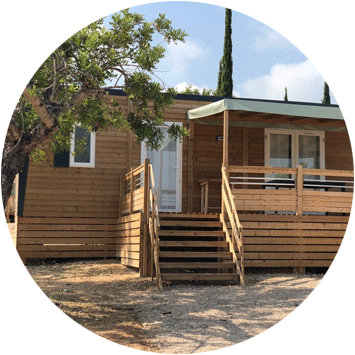 Mobile homes
Trigano's own-brand mobile homes offer a wide choice of models, combining numerous standard fittings and equipment, high-quality materials and modern style. Its client base includes campsite operators, tour operators and the general public. Trigano can respond to each group's needs with several mobile home ranges.
Our brand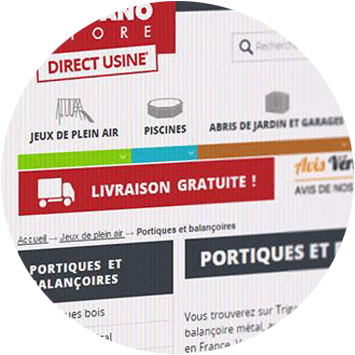 Leisure vehicle accessories
The Trigano brand boasts a wide and varied range of leisure vehicle accessories and spare parts for bespoke projects and regular maintenance.
The Trigano company holds a solid position as the European market leader in accessories with nine companies and four networks of dealers and distributors. It offers partners first-class tools and services, such as logistics, training, online visibility, merchandising, financing and operational marketing.
---
Leisure vehicles: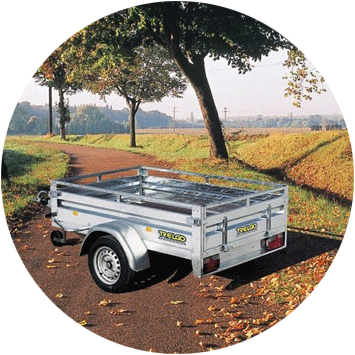 Trailers
As Europe's number one trailer manufacturer, Trigano designs, manufactures and sells trailers for private and trade use. With eight production sites and a broad network of retailers (specialist and retail distribution, dealers, online), Trigano offers a wide range of innovative and cost-effective models.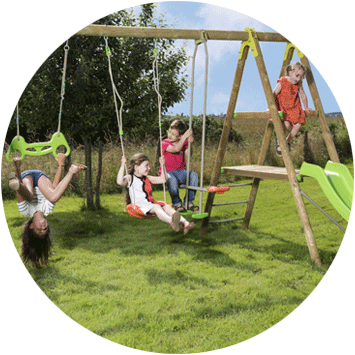 Garden equipment
Trigano sells a variety of products: outdoor play equipment (crossbars, seesaws, slides), above-ground swimming pools, barbecues and garden sheds to large retailers and online.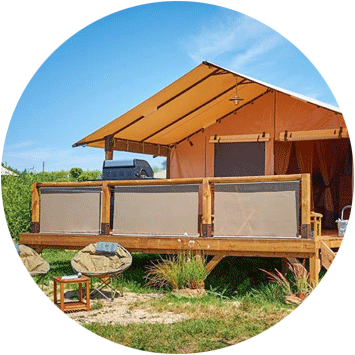 Camping material
With more than 60 years' experience in manufacturing camping material, Trigano develops a comprehensive range of tents and camping furniture for the general public, authorities and the outdoor accommodation sector. Trigano's online store, Triganostore.com, offers a range of garden equipment and tents at affordable prices all year round.