Why not install decking to really make the most of your mobile home? Every mobile home can be fitted with decking to ensure maximum comfort inside and out! Decking is perfect if you enjoy being surrounded by nature, feeling the sea breeze on your face and sharing memorable moments with family or friends dining al fresco.
Mobile home decking
Mobile home decking will enhance your property, adapting perfectly to its design and your plot's layout. This undeniably charming feature is not merely timber decking for your mobile home. It's a place that's made for enjoying life and sharing moments!
Considering your requirements, the manufacturing, delivery and assembly, Résidences Trigano will support you throughout your decking project with advice from experts and quality materials.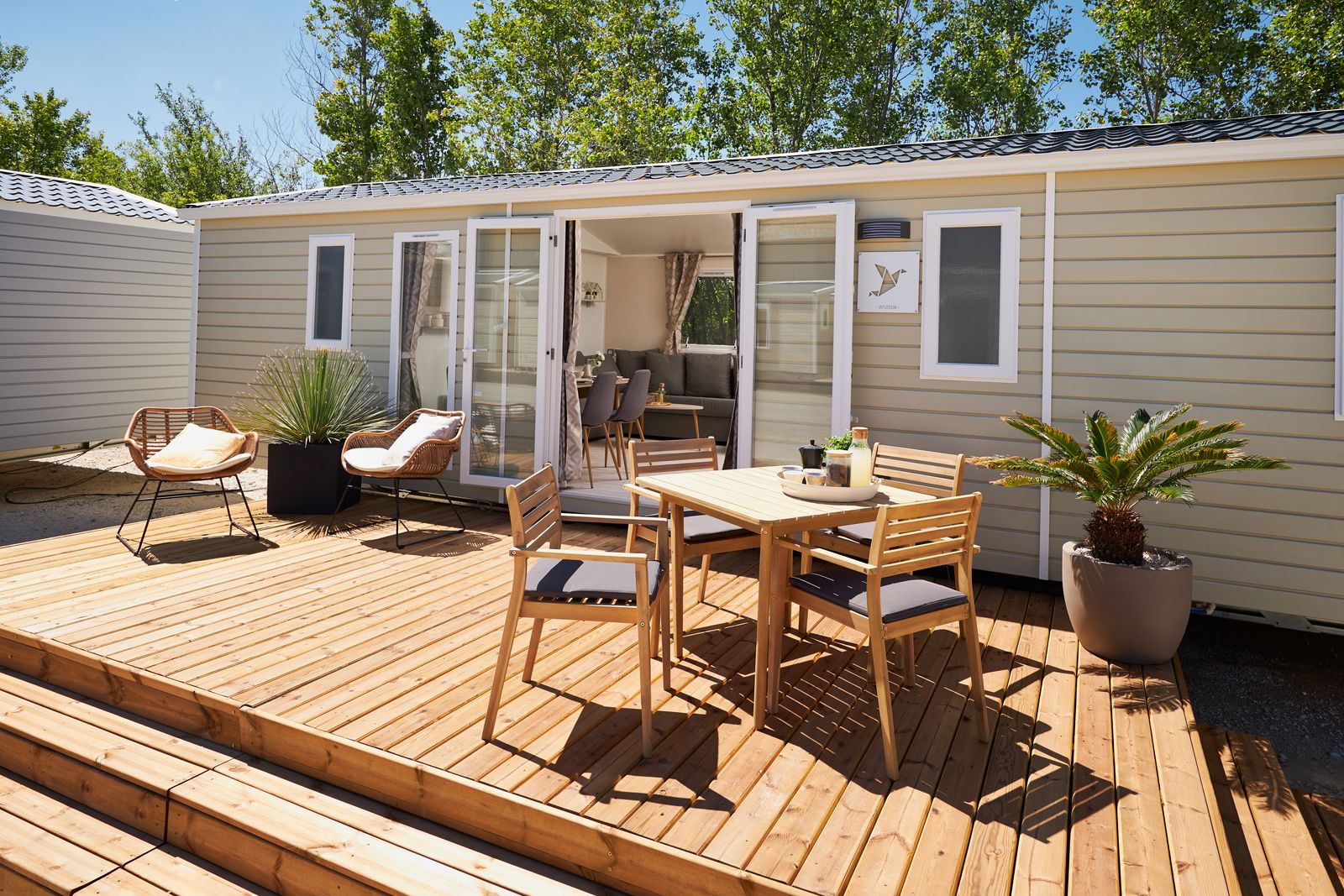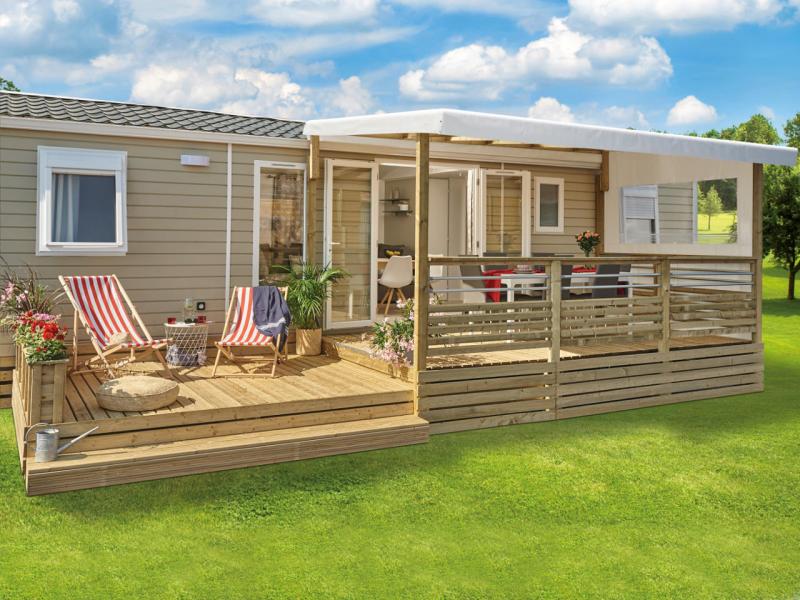 Our decking partner Clairval
Our French partner, Clairval, is a leading specialist in timber decking for mobile homes for the outdoor accommodation sector. This Trigano group company, founded in Vendée in 1986, supports us with its know-how.
Choosing decking for a mobile home with Résidences Trigano and Terrasse Clairval means you will gain access to an extensive range of products and enjoying tailored advice. You can choose whatever equipment or fittings you want, including covered or uncovered decking, guardrails or screens, sun and rain protection with PVC sheeting, etc. Manufactured with superior quality, weather- and wear-resistant materials, your decking will give you many years of use.
Terrasse Clairval conveys its passion for high-end hand-crafted work and its team of enthusiastic and qualified installers carry out assembly and installation with the utmost professionalism. No matter if your campsite is located in France or anywhere else in Europe, Résidences Trigano and Terrasse Clairval will support you with the very best quality materials and a responsible and sustainable approach.
Find out more about Terrasse Clairval
Please note
Decking must not be an obstacle when moving the mobile home. So as not to hinder the mobile home's mobility, non-demountable installations are not permitted, i.e. concrete patios, breeze block conservatories or low walls.