As a mobile home manufacturer for more than 20 years, Résidences Trigano supports campsite operators and holidaymakers to achieve the mobile home of their dreams. Enjoy specialist know-how and unrivalled quality along the way, from planning to installation!
Résidences Trigano mobile home manufacturer
---
Building on Trigano group's established know-how, Résidences Trigano has been designing and manufacturing mobile homes since 1999. Résidences Trigano mobile homes are comfortable, functional, high tech and stylish. Anything is possible when it comes to making your holidays an unforgettable experience!
Résidences Trigano, French mobile home manufacturer, offers two mobile home ranges to respond to the needs of different customers.
The Residential range for private customers
For a long-term installation on a campsite or residential home park. This range consists of four spacious 40 m² models. Enjoy the comfort of a second home from home with a mobile home!
The Evolution range for trade customers
The ultimate rental range! These ergonomic, customisable mobile homes are perfect for short- and mid-term rental. You can really build the right offer for your campsite with 13 floor plans available, plus surface areas of 20-40 m², 1-2 bathrooms, built-in decking and an accessible model.
Are you a campsite operator? Take a look at our trade website!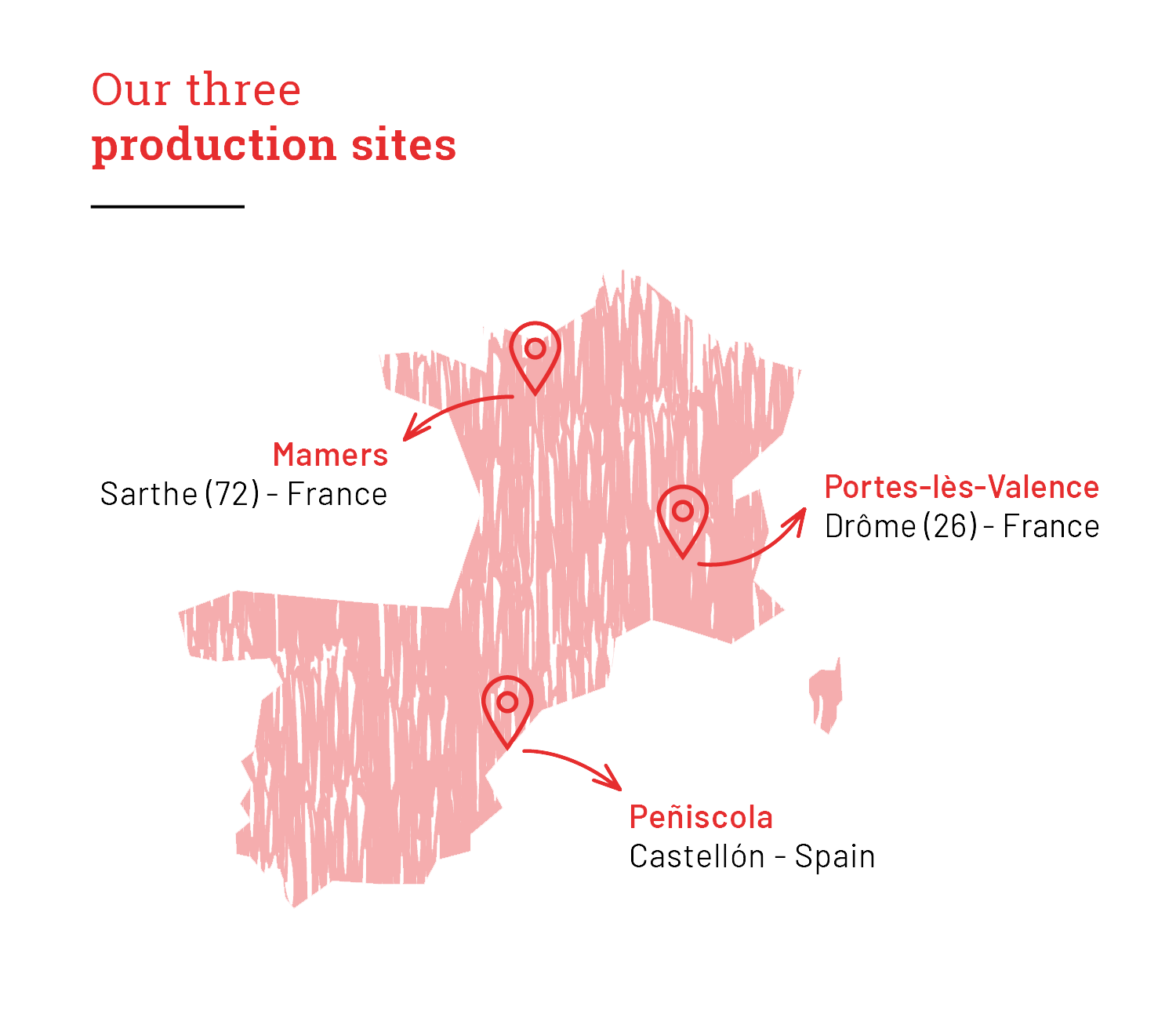 Our three production sites
To cover as many areas as possible, our three production sites are close to the most popular tourist destinations. This set-up means that our mobile homes are easily accessible in France and Europe. What's more, it makes transportation easier and reduces distances with production sites in Mamers in Sarthe (72) and Portes-Lès-Valence in Drôme (26) in France and Peniscola in Spain.
As a mobile home manufacturer that's proud of its know-how, our two French factories allow us to offer the highest possible standards with specialists in carpentry, plumbing, electrics, decoration, etc.
The entire process – from design and manufacture through to assembly, delivery and installation – is carried out by our in-house teams. In striving for excellence and exceptional quality at every stage, we can offer you market-leading mobile homes that are built to last.
A trusted mobile home manufacturer
---
At Résidences Trigano, our customers are our top priority, now more than ever. Résidences Trigano is a mobile home manufacturer that will be at your side throughout your mobile home buying process. Our dealers and sales representatives will study your case and offer you the products that are best suited to your requirements, building you a bespoke solution.
Our added value is our employees' know-how! We work with specialists who have seasoned experience in their fields and are constantly honing their skills with ongoing training.
Résidences Trigano cares about its employees' well-being and invests in optimising their working conditions every year: with new machinery, offices, innovating production lines, etc. This approach helps us manufacture robust mobile homes, supported by a committed sales team and outstanding services. By working together, we can build a future. The trust our customers invest in us today is the best reward! Résidences Trigano is constantly optimising its processes for your complete satisfaction and continues to hold its place as the leading mobile home manufacturer on the French market.
All our services