Keeping up with your mobile home maintenance will help it last even longer. A mobile home has a very long life if regular maintenance is performed. Résidences Trigano encourages you to take care of your mobile home to ensure a longer life and even more comfort.
---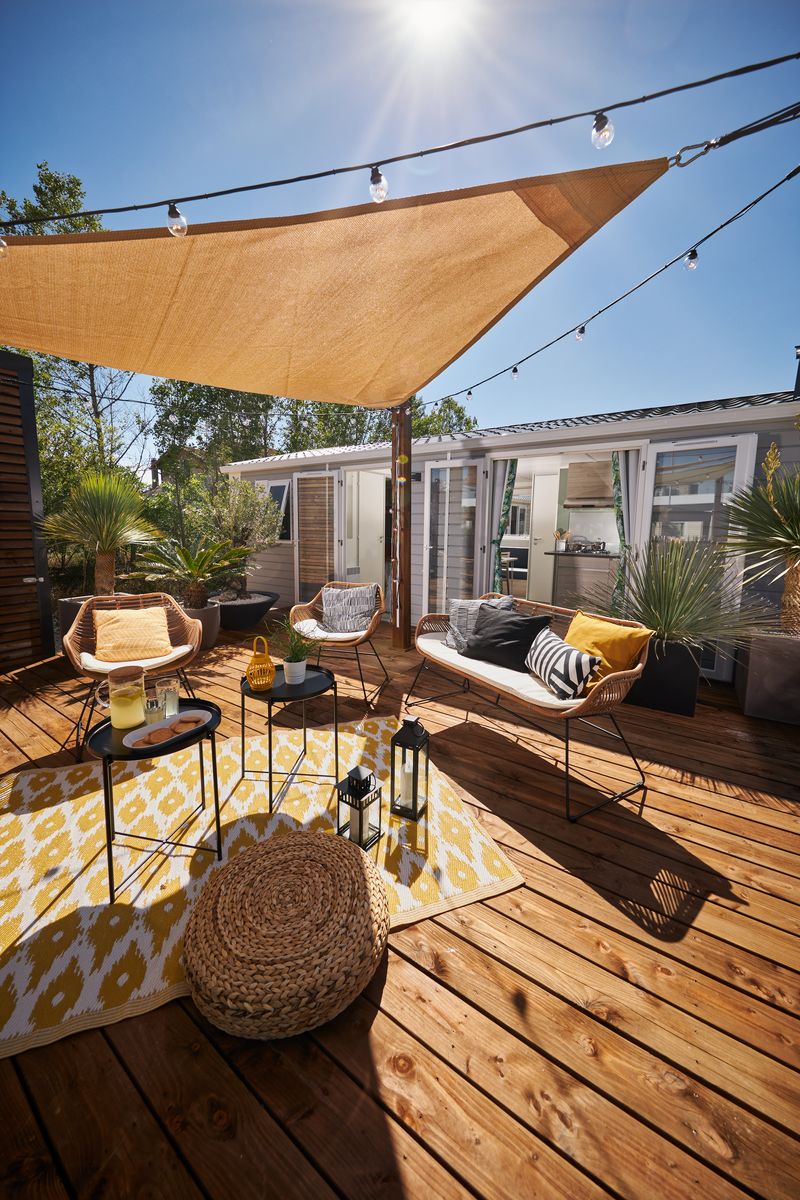 Exterior maintenance
You are recommended to scrub the walls and roof to remove any residue caused by the elements (dirt, sand, salt, leaves, etc.). Soapy water and a sponge will do the trick for vinyl-coated structures. However, if your mobile home has timber cladding, you should use a special product, such as a stain.
Remove any leaves or pine needles that have built up in the gutters, as blocked water could cause leaks or waterproofing problems in your mobile home.
Garden furniture can be subject to the elements, so you should clean and keep on top of its maintenance using suitable products.
You should clean decking and treat it to help stop the timber from fading and preserve its shine.
You are recommended to mow the lawn and tend to the vegetation for a more welcoming and kempt appearance (trim hedges, cut trees, remove weeds, etc.).
---
Interior maintenance
The interior walls and ceiling are usually made of easy-to-maintain materials. As such, they just need to be cleaned with soapy water to remove any marks or cobwebs.
Mop lino flooring, a resistant, easy-to-clean material, with mild floor cleaner.
You may be able to wipe down the sofa or banquette if it has polyvinyl covers. If covers are fabric, you just have to vacuum them regularly to keep them clean.
You can treat beds against dust mites by using special products (and ventilating too) or by steam cleaning the mattresses.
You should also check the air conditioner to ensure that air is clean. If necessary, you should change the filters and clean the grills on a regular basis.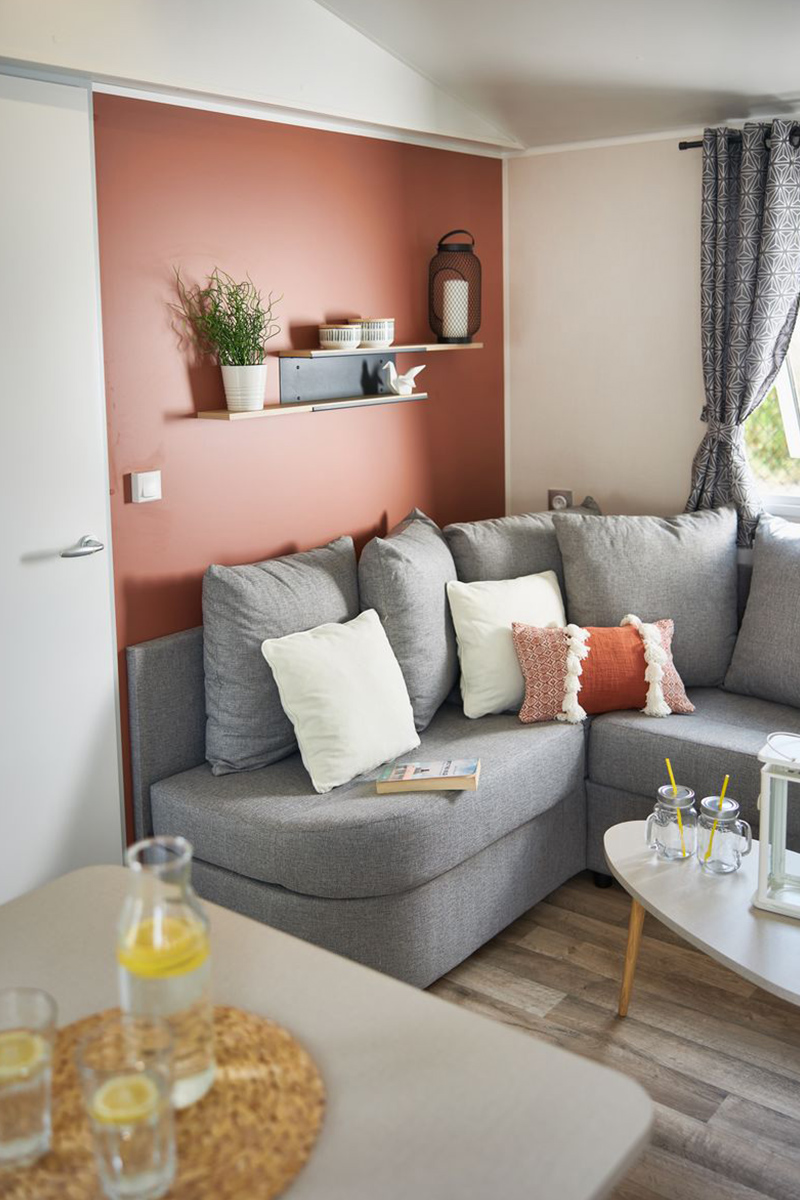 These tips and recommendations will ensure your mobile home is a pleasant place to stay! When re-selling your mobile home, its general state can really affect its resale value.