Are you looking for a luxury mobile home builder to build you a holiday home? Are you thinking of buying a mobile home to spend your holidays with your friends or family? Contact Résidences Trigano, a leading outdoor accommodation company.
Résidences Trigano, luxury mobile home builder
---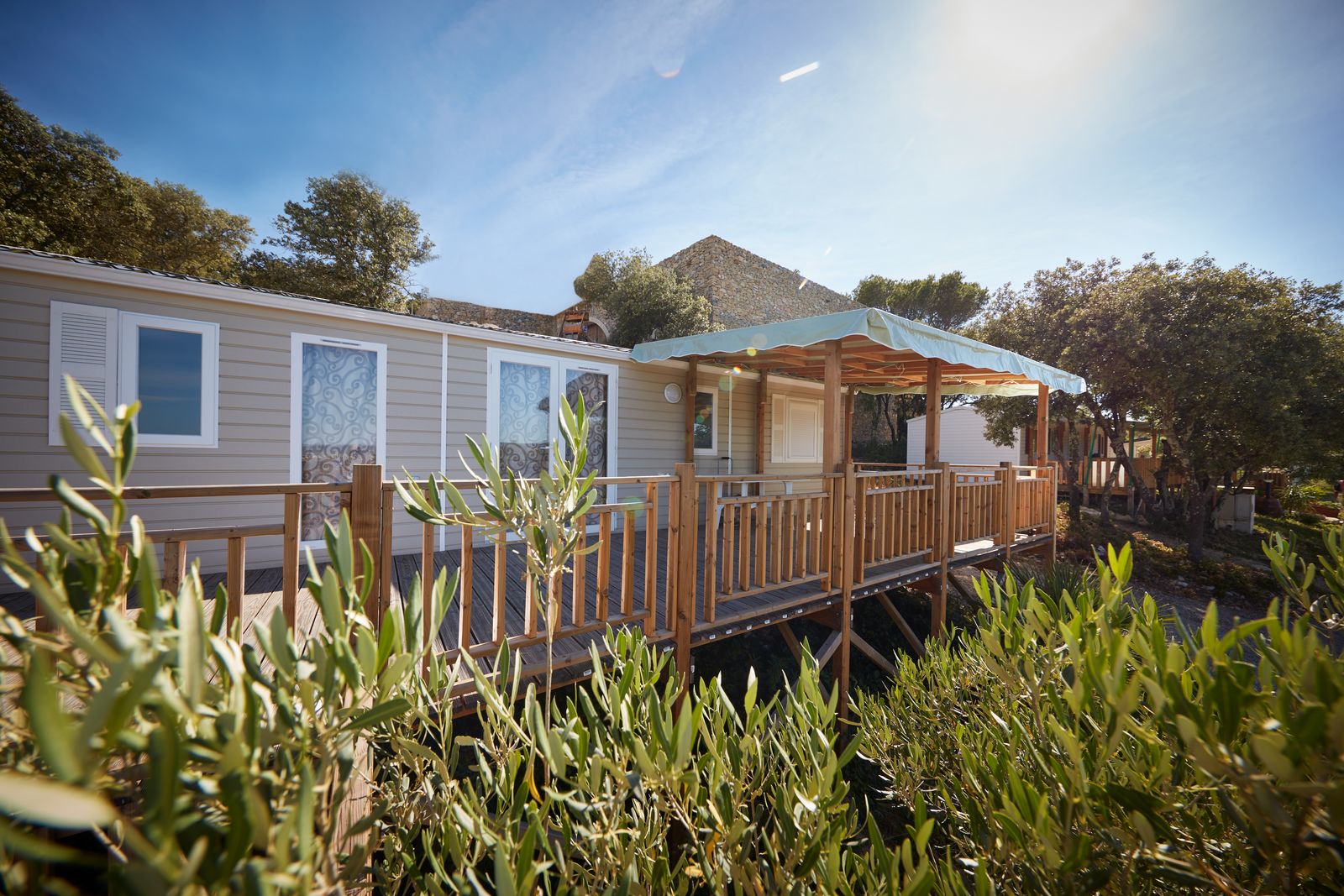 Résidences Trigano has been working with holidaymakers for more than 20 years. Striving for innovation and taking into account current trends and customers' expectations, Résidences Trigano is always reinventing itself, making it one of the leaders in outdoor accommodation.
As such, since 1999, Résidences Trigano designs and manufactures mobile homes at the highest possible standards. This luxury mobile home builder's proven know-how makes it a safe bet for future mobile home owners thanks to its reliable and robust accommodation that is built to last.
Résidences Trigano know-how
From the design stage through to building, you can rely on Résidences Trigano to offer you high-quality mobile homes. In fact, this French ISO 9001-certified manufacturer has two impeccably finished mobile home ranges to adapt to the needs of both private and trade customers looking for outdoor accommodation.
The various mobile home models boast a variety of dimensions and layouts and are designed to optimise comfort for guests. They include a wide range of fittings and equipments, all with one thing in mind: details that make the difference.
To find out more about this luxury mobile home's manufacturing process, click on the button below.
Find out more

Résidences Trigano commitments
The High-Quality Environment policy that the luxury mobile home builder Résidences Trigano has put in place is totally implemented in the manufacturing process.
Sustainable development is paramount at every stage from eco-friendly construction methods to eco-management, as well as heating and quality water and air systems in the mobile homes.
Every stage is managed by experienced operators, who carry out rigorous quality controls throughout the production chain.
Made in France
Sourcing materials locally is a priority for Résidences Trigano: 85% of a mobile home's materials are sourced in France (and 95% in Europe). What's more, in a bid to facilitate transportation and reduce distances, Résidences Trigano has three production sites:
Mamers in Sarthe (72),
Portes-lès-Valence in Drôme (26)
Peñiscola in Spain
Find out more about Résidences Trigano's commitments
Buying a mobile home with Résidences Trigano
---
As a campsite operator, it is a good idea to have a range of mobile homes on site so you can really satisfy all of your customers' needs. But you still need to make the right choice! Buying a Résidences Trigano mobile homes is choosing quality, support throughout the whole process and the very best customer services.
Résidences Trigano additional services
Résidences Trigano offers bespoke solutions that go beyond the sale of the mobile home thanks to a friendly business approach that instills trust during the buying process and an attentive after-sales service.
In fact, a network of approved technicians is available to answer all of your queries but also guarantees annual maintenance even after installation.
Find out more about Résidences Trigano's services