Family friendly
It is THE mobile home for families, loved by kids and grown-ups alike! Inspiration is a 3-bed Trigano mobile home that comfortably accommodates the whole family thanks to its spacious living room and large sofa.
The main bedroom is away from the kids' bedrooms so everyone can enjoy their own living space and privacy.
A family-friendly mobile home for happy, successful holidays!
6 occupants
3 bedrooms
10,5 x 4 m
40m²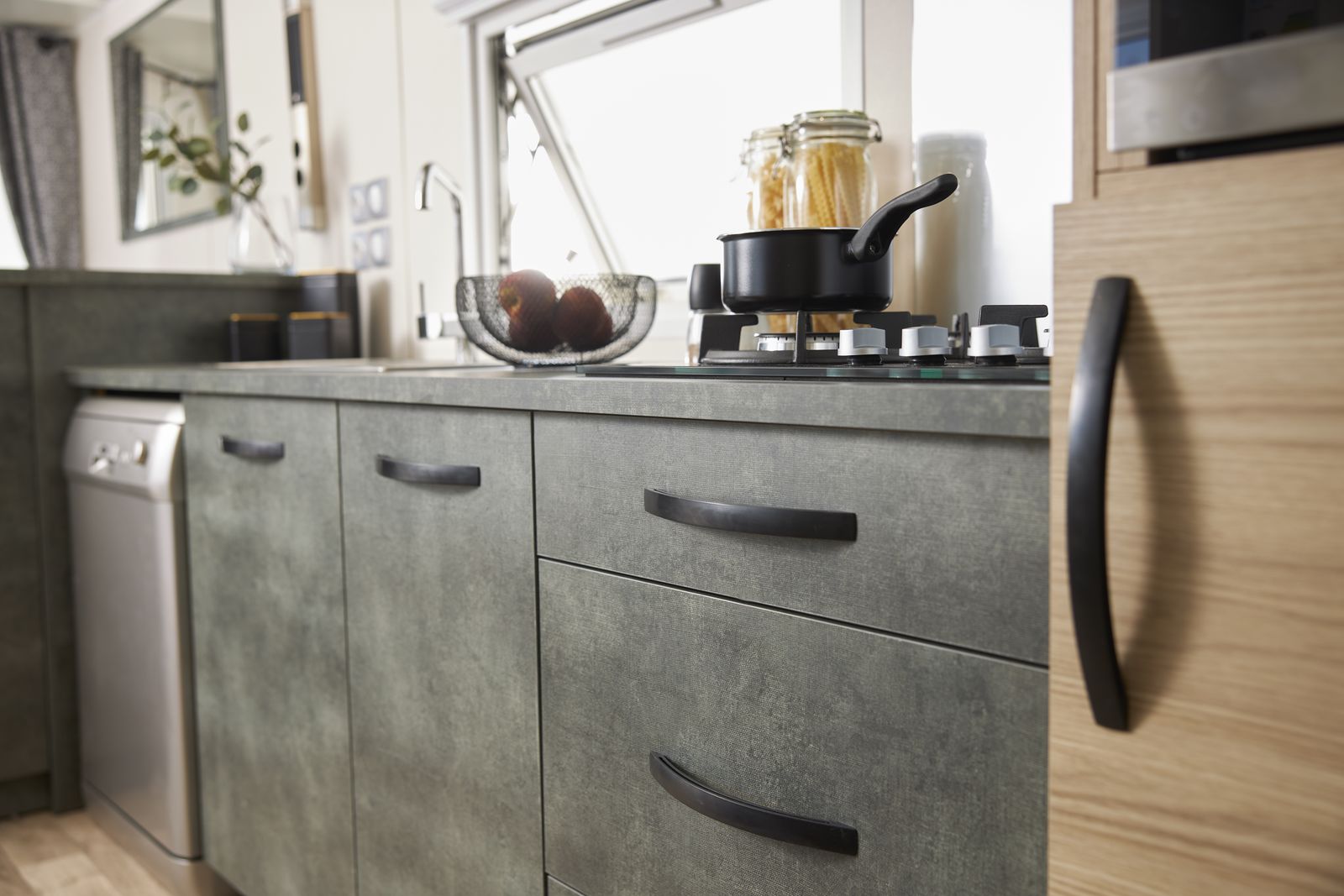 Features
A well-equipped kitchen with a straight-line arrangement to make the most of a spacious and light living room.
Two separate sleeping areas, everyone can enjoy their own privacy.
The main bedroom has an en-suite bathroom with a shower and toilet.
The children's area has its own shower room and toilet room.
Discover the other floor plan models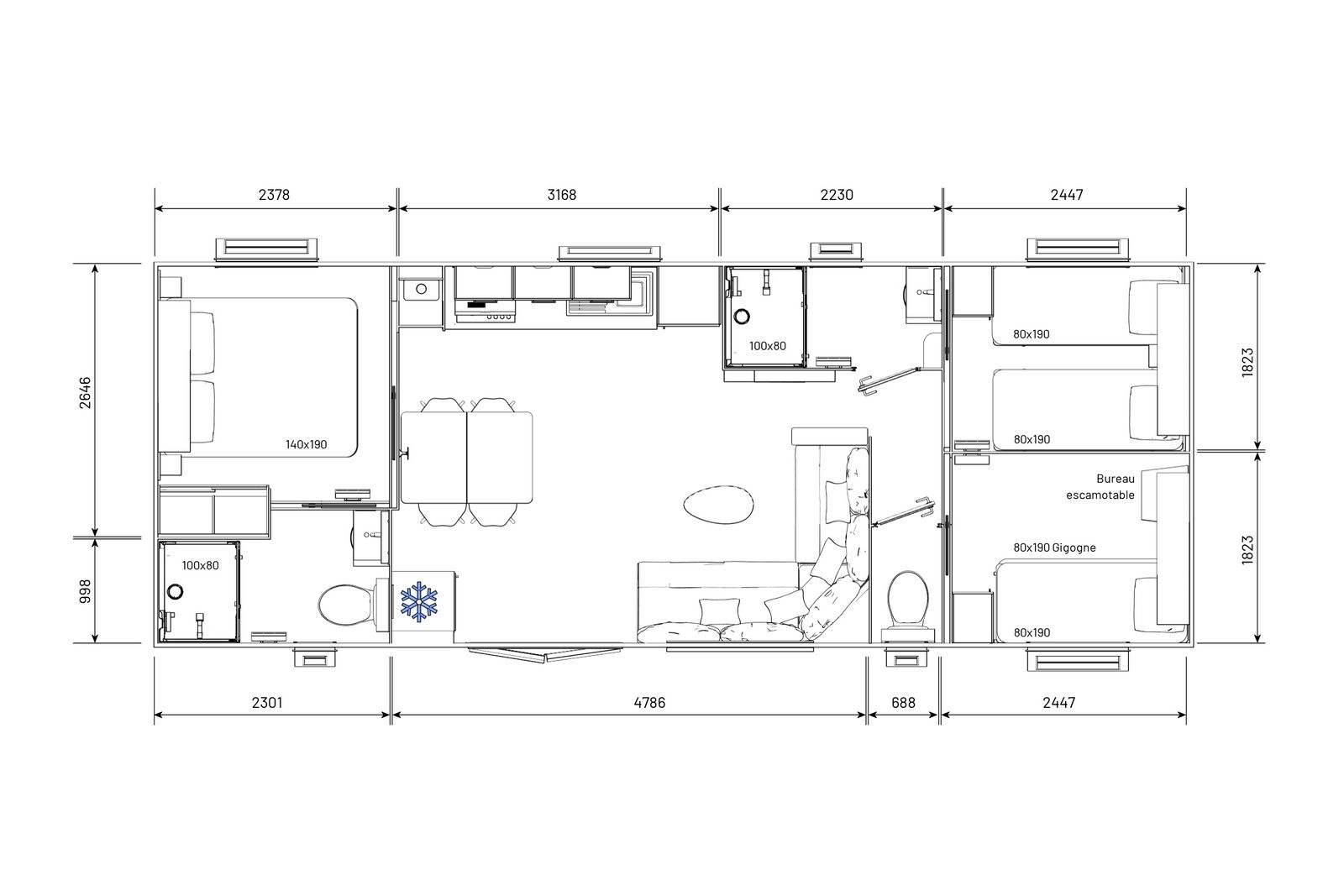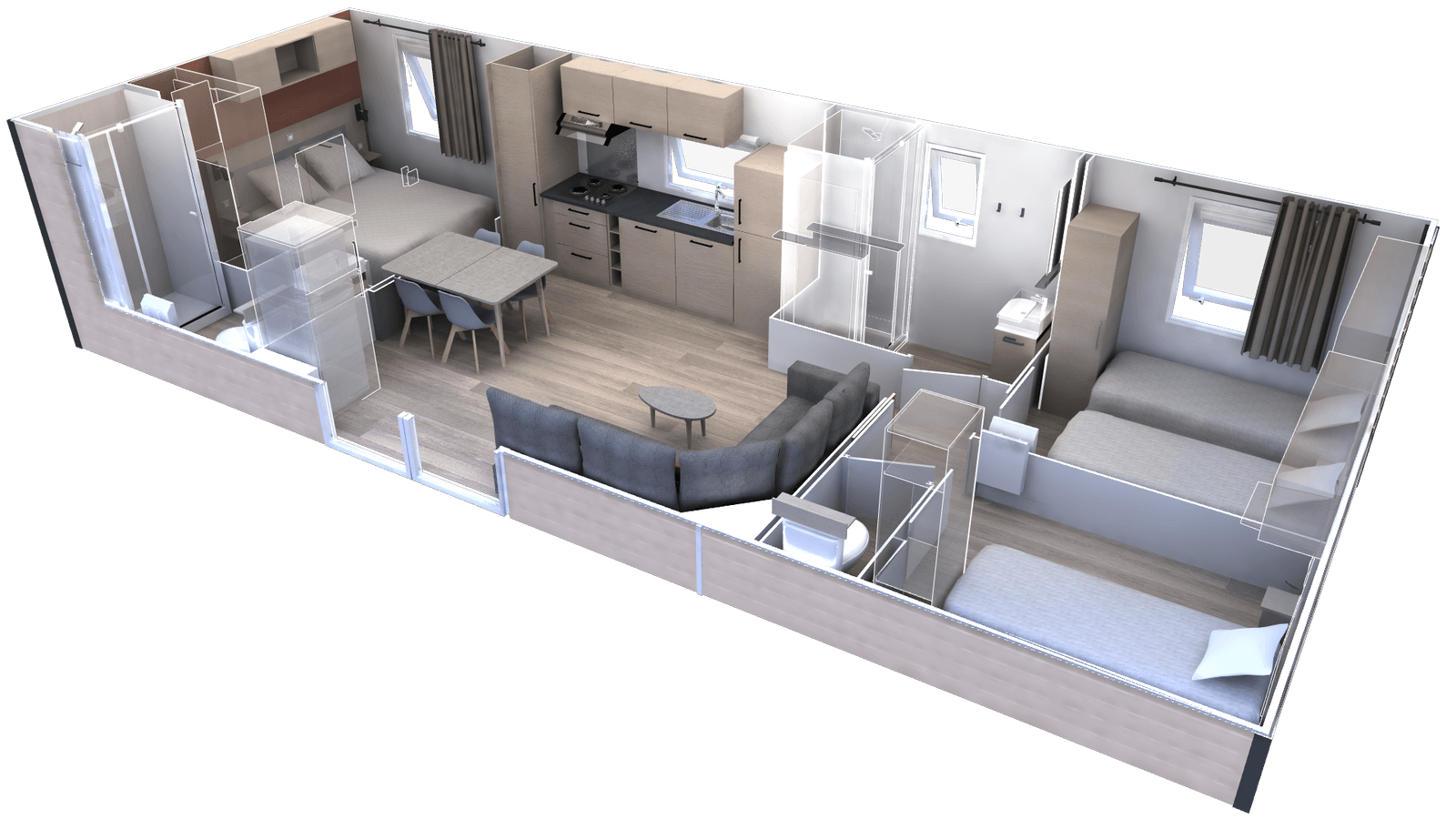 Structural options
Support jacks
Heat tracing
Floor insulation upgrade
Wastewater collection
Blackout blind & fly screen combi in lounge
Blackout blind & fly screen combi in bedroom
Fly screens in bedrooms
Bed options
160 cm x 200 cm bed in main bedroom
80 cm truckle bed
Memory foam mattress (80 cm, 140 cm, 160 cm)
Energy options
Key switch
Electric boiler
HVAC system
Water meter
Electricity meter
Fittings and equipment options
Security safe
Carbon monoxide detector
Bluetooth speaker
2 x reading lights in children's room
Towel rail bathroom
Hairdryer
TV bracket in main bedroom
Electrical appliance options
Electric oven or gas oven
Electric or induction hob
Aluminium microwave oven
Dishwasher (12 place settings)
Slim depth washing machine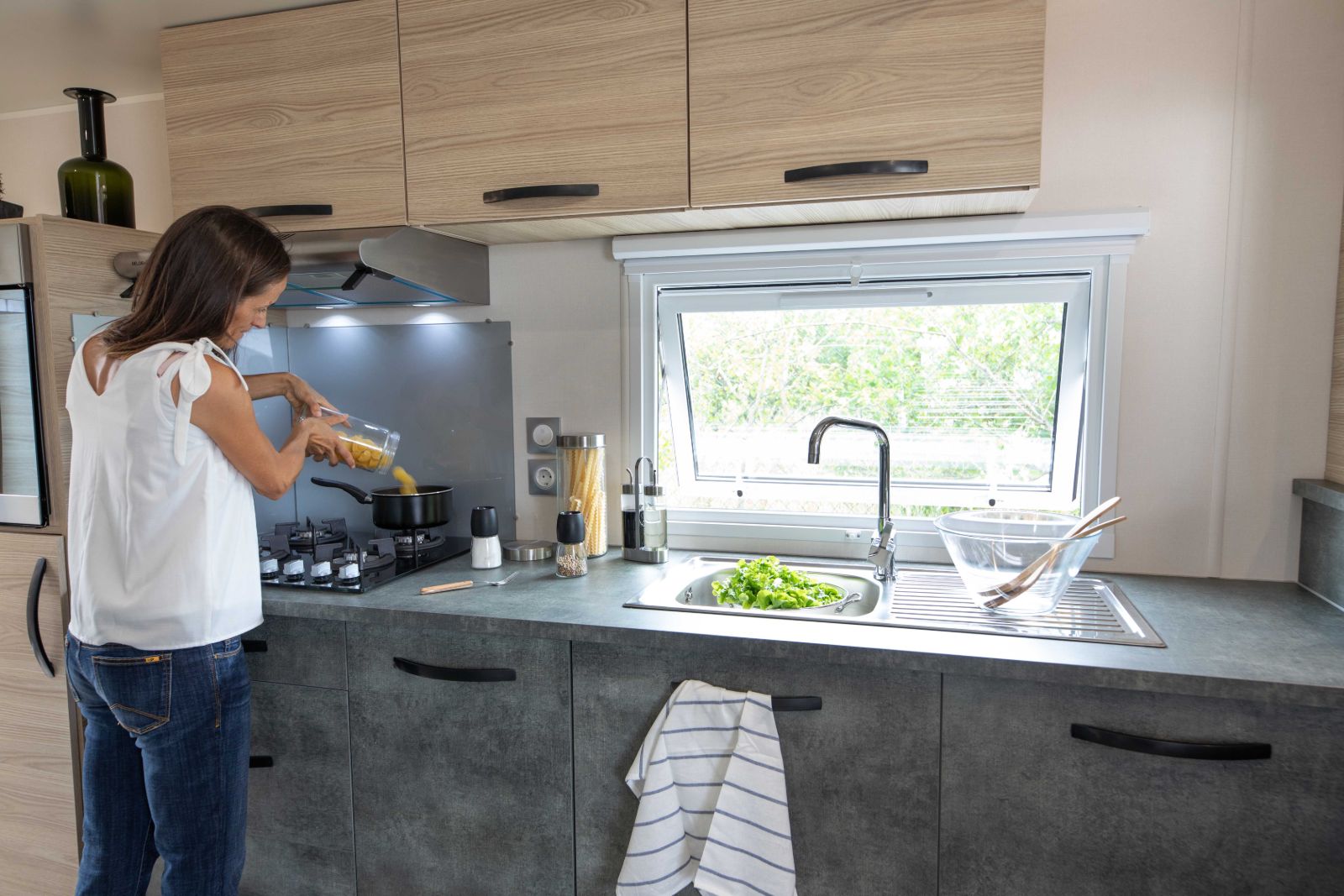 A well-equipped, functional kitchen
Serve up some delicious moments thanks to a spacious, well-equipped kitchen! Inspiration, the 3-bed Trigano mobile home has a fully equipped kitchen area that has plenty of storage space. Prepare a hearty brunch to take on the day or your favourite recipe to enjoy among friends. Sharing meals with your loved ones will create lasting holiday memories for years to come!
Fantastic holidays for a large family

We couldn't dream of having a better second home! As parents to four children, we wanted space, several bedrooms and a large living room where we can be together, just like at home. This mobile home meets our needs and we always have great holidays there!

Christelle - OWNER OF A 3-BED RÉSIDENCES TRIGANO MOBILE HOME

A good rest means a happy soul

Our holiday home really gives us chance to rest and spend quality time together! Whether we go as a family or invite our friends, we always enjoy outdoor activities but the indoor living spaces really give us the chance to relax.

Nicolas - OWNER OF A 3-BED RÉSIDENCES TRIGANO MOBILE HOME